Home
September 18th 2018

August 2018
Registrations are now open for the 2018/2019 Summer Season!

Please register via the link on the right!

The season runs over the school terms 4 & 1, with breaks for school holidays and public holiday weekends.
Come and join in the fun!

Upcoming important dates for your diary:

GRADING NIGHT
Thursday 13th September, 2018
at Coatesville Primary School

WINTER 2018 PRESENTATION NIGHT
Tuesday 18th September, 2018
from 6pm at Coatesville Primary School
7th March 2018
Presentation Night - Summer 2017/2018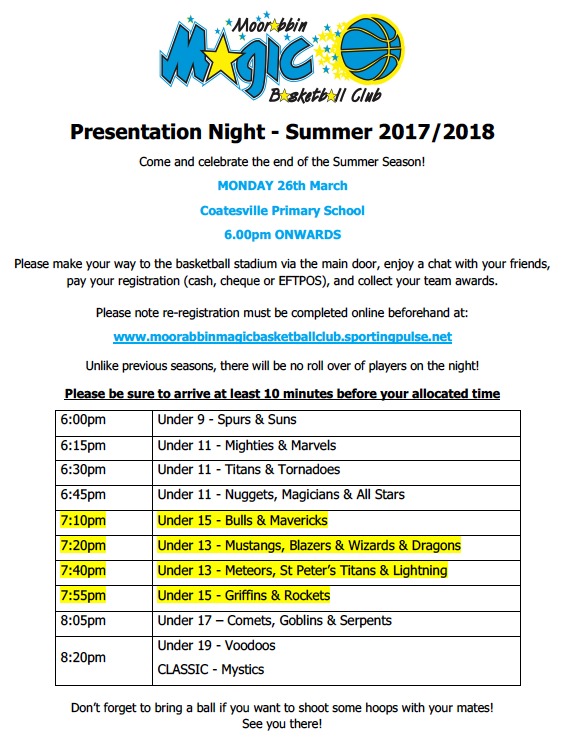 25th February 2018
Registrations for Winter 2018 Season are now open.
Please note:
1) New fees scale

2) Everyone must register themselves through Sports TG - no rollovers


8th February, 2018

A great social event, welcoming ALL domestic players from the 8 clubs within the McKinnon Basketball Association to attend the 'Clash of the clubs'!
THIS Saturday 10th February, 6pm @ Bentleigh Secondary College

The more the merrier!

Come dressed in your Magic uniform to support our club. It's a great family night out!
Watch all the clubs battle it out in the 5v5 half court completion!
Moorabbin Magic won last year! Let's make it back to back!


Meet & greet the Big V players


Dunk competition (always a fan favourite!)


Kids relay race for Moorabbin Magic against the other clubs!


Knock out competion


Photo booth for kids


Dribbling competition


Watch Nina Schofield get some baskets in the President shoot out comp!


Free entry, prizes, food trucks, Mr Whippy and much more!
We hope to see as many of our members in their yellow and blue on the night!
2nd October, 2017
Moorabbin Magic AGM will be held Tuesday 14th of November (location TBA). If you would like to join the Executive or get more information please email moorabbinmagicbballsecretary@gmail.com.
2nd October, 2017
Summer 2017/18 Season Teamlists will be sent out before Friday the 6th of October. Season commences Saturday the 14th of October for boys u11 to u19 and Sunday the 15th of October for girls and women and Monday the 16th of October for boys u9s.



22nd August, 2017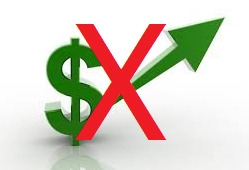 At Moorabbin Magic Basketball Club our fees remain highly competitive.
We will not be putting up our fees the coming 2017/2018 Summer Season, although the MBA have increased scoresheet fees due to rising court costs.

Fees will likely increase for the Winter 2018 Season.