Home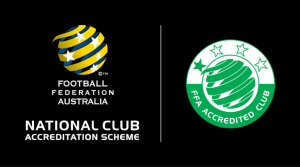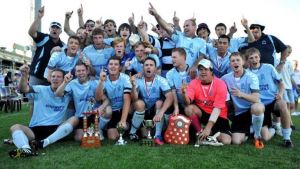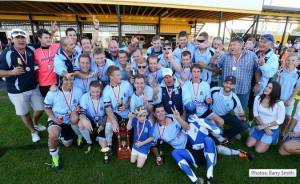 TAMWORTH FC
Moving forward both on and off the field.

!!!REGISTER HERE!!!
Click here for online registration
Tamworth FC was formed in 2008 and has focused on creating a progressive and enthusiastic culture, passionate about growing the future of football in the region.
FC has grown from strength of strength over the years and now fields teams in all junior ages, along with Local Seniors, First and Reserve Grade men (Northern Inland Premier League) and senior women.
In 2013 the club became only the third club in history to successfully capture back to back championships in Premier league. The 2014 season proved to be another very successful year for the club as a whole; not only did both Premier Men and Premier Reserve Men take out the minor premiership, our Premier Reserve's side lifted the trophy on grand final day.
The club has also had recent success in the open senior women's competition. In 2014 and 2015 the open women's team successfully took out the Tamworth District Football Association (TDFA) Grand Final, to boast a record of making the last five Grand Finals, claiming four premierships. Consistency and professionalism across all forms of senior football has been recognised at a regional level with Tamworth FC claiming the prestigious Club Championship in 2012, 2013 and 2014.
In 2016 we are looking to move forward as club both on and off the field. Tamworth FC will be hosting a number of fundraising events through out the year for local charities and organisations. Tamworth FC has always had a strong bond with the local community and will continue to do so throughout 2016. To kick off the year we will be hosting a charity football match with Challenge Community Services in the annual 'Tamworth FC Cup Challenge'. For all events information please visit our events page.
We are proud of our strong club ethos centred on four key principles - providing quality coaching to their junior teams, building a pro-active club for all people involved, offering a good club atmosphere and being an endorser of MiniRoos. One of our main focuses as a club is the development of our junior players. Providing coaches with the latest skills and resources from the National Football curriculum is a way to ensure our juniors are getting the best possible exposure when it comes to creating fun and effective training.
We welcome any new players to Tamworth FC, for further information feel free to contact the club through the following:

Email: tamworthfc@northerninlandfootball.net.au


Phone: 0418200148
!!!REGISTER HERE!!!