Dolphin News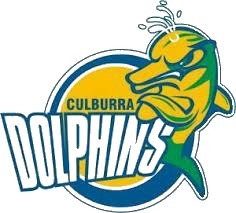 2019 Registrations will open early in the New Year !!
Don't forget to register at www.nsw.gov.au to claim your $100.00 Active Kids Rebate
All volunteers working with children under the age of 18 with the Culburra Dolphins MUST have a Working with Children's Check. This includes Coaches, Sports Trainers, League Safe and Managers. Register for a WWCC at www.kidsguardian.nsw.gov.au or google Working with Children's Check. As all team sheets are done online all Coaches, Sports Trainers, League Safe and Managers must register with the club and be allocated to a team. Please send WWCC numbers to Kristi for uploading.
We have some great sponsors coming on board this year to support the Culburra Dolphins. Keep checking the website for all sponsor details. More to be added soon.
KEEP IN TOUCH ON Facebook FOR THE DRAW & REGULAR UPDATES
follow the link below
Culburra Dolphins Junior Rugby League Official -Facebook Page
GO THE DOLPHINS
LIKE US ON FACEBOOK - Culburra Dolphins Junior Rugby League Official
Supporting our Teams:
Whilst we always encourage our players to play hard but fairly and by the rules, we also promote our supporters to barrack loudly and in good spirit for our teams. What we as a club do on the field and off the field represents not only the Dolphins but our entire community, so I take this opportunity to remind everyone about the value of true sportsmanship. It doesn't matter if we don't always win, it doesn't matter if the referee gets it wrong, it doesn't matter if the opposition gives us a hard time, what does matter is that we always foster and encourage the development of our children in playing the great game of Rugby League and ensure that they enjoy every minute that they are involved in this fantastic sport. We, as responsible adults, need to always remember the CRL Code of Conduct rules.
The rules for parents are based on the following principles;
·Support your child and team in a positive manner,
·Never let match disappointment cause a loss of control,
·Never use abusive language with your team, the opposition or supporters,
·Never sledge the referee, players or supporters,
·Realise that we don't need to blame anyone for defeat,
·Realise that the most important part of playing Rugby League is for development, both physical and the character of your child,
·Be positive with your child to avoid illegal or foul play and display good sportsmanship,
Player Medical Information:
As with all sporting events Sports Trainers are always in attendance at our home games as well as our away games. Part of the rules of the game include that NO GAME is to commence without having a Sports Trainer (blue shirt) present at the field. In the event that your child is injured, be assured that they will be receiving the best possible treatment on field. With this in mind there are a couple of rules that all parents and spectators MUST adhere to, specifically the rule that under NO circumstances are you to breach the fence line. Should your child require you on the field the Ground Manager at the field will be the person to allow you to do this.
Over and above this rule it is imperative that your coach and manager have any necessary medical information relating to your child with respect to asthma and allergies. This is information that will be kept with the players rego card and in the event that medical attention is required, appropriate treatment can be given. If you have a child with a medical condition, please see your coach to ensure the appropriate forms are completed.
We look forward to seeing everyone down at Crooky each Saturday and supporting our children.
Go the "Burra"