THIS weekend's annual Gorden Tallis Cup will be the biggest on record as 72 teams descend on the Townsville and Districts Rugby League grounds for two days of footy and fun.
More than 1000 players from North Queensland and other parts of Australia including the ACT, Sydney and Brisbane will play in the Under-10s rugby league carnival, which for most junior players is their first experience of being part of a big footy tournament.
Queensland Rugby League operations manager Kerri Ritchie said a total of 284 games will be played across the weekend.
"Everyone that has come to carnival has loved it," she said.
"It's a tremendous experience for the young players and for a lot of the teams travelling to the carnival and being with their teammates is one of the biggest highlights.
"It just keeps getting popular and this year we had six extra teams on the waiting list, so we just went bigger.
"We have teams coming from all across Queensland and there's even a team travelling from Queanbeyan."
Queensland Rugby League northern region manager Scott Nosworthy said the record participation numbers showed that junior rugby league was in a strong position.
"We have 72 teams from all over Australia coming because the junior game has improved and they come for the footy and the friendship," he said.
"A lot of the kids are there for the experience and to participate.
"The numbers up and we're particularly proud of the growth in young girls playing the game."
Pool games will be played tomorrow and Sunday morning, followed by finals on Sunday afternoon.
The Gorden Tallis Cup starts 8am Saturday.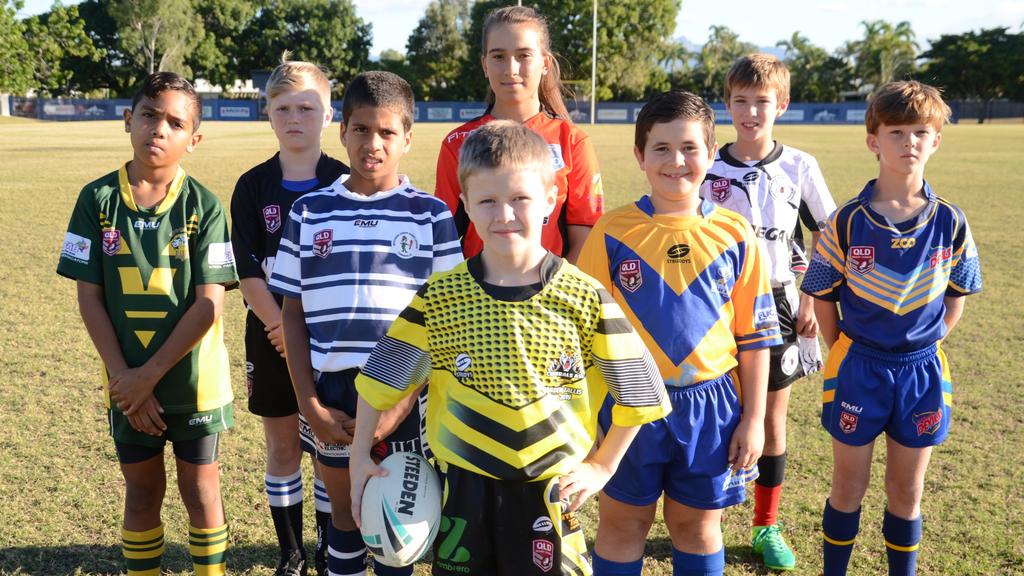 From left: Zarleece Clay, Cain Stevens, Malick Hollingsworth, Juliana Donaldson, Daniel Jensen (front), Callum Wilson, Riley Morris and Lincoln Carter are all geared up to represent their clubs in the Gorden Tallis Cup.