U16's Give Thanks to Jack
Coaches Matt Walsh, Ben Browning, Luke Fisher and Kieran Fisher played hosts tonight to a BBQ at Jack Woolaston Oval for our U16 and U18 players. Many of our U16 and U18 players were unable to make the presentation night as it was held during school holidays. Many thanks to Sam Thompson for bringing the Farrer students down, along with our committee members, senior players, and town players for coming along for the evening.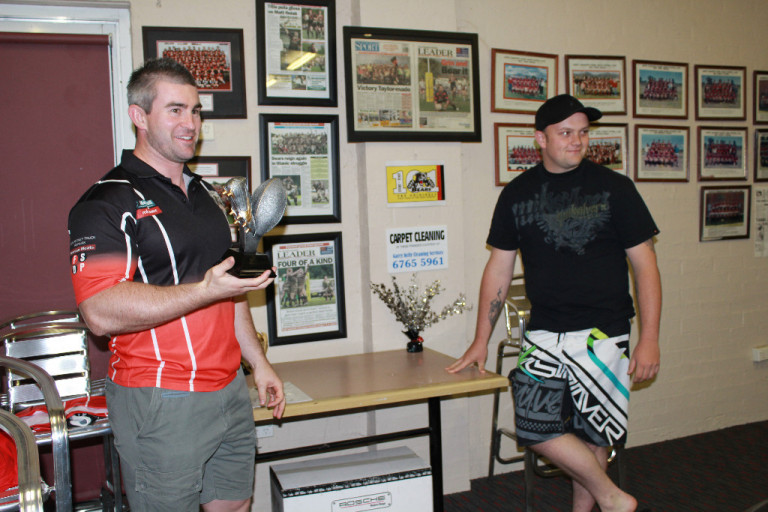 Coaches Matt Walsh and Ben Browning hand out the U16's Awards
Like the well-mannered gentlemen these boys are, they not only gave thanks to their Coaches and Manager but they showed great respect and thanks by presenting Jack Woolaston with a card and gift for allowing them to play, and to continue to play, for North Tamworth Bears. The boys are honoured to play for the club and wear the red and black, and we are honoured to have them. We look forward to seeing them back in 2014 for another Premiership win!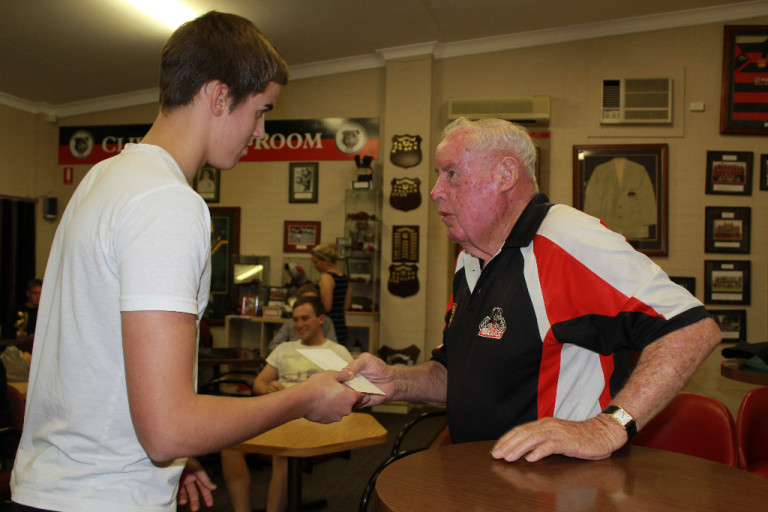 Ryan Horton gives thanks to Jack on behalf of the U16's side
(Photos available in the Gallery)
Last Modified on 31/10/2013 22:03