Victory Victory is Our Cry
If you weren't at Scully Park yesterday you missed a great day of football! All four grades fought hard battling the heat for an action packed 80 minutes of football. At the end of the day we came away with two Major Premierships for 2013. Not too shabby!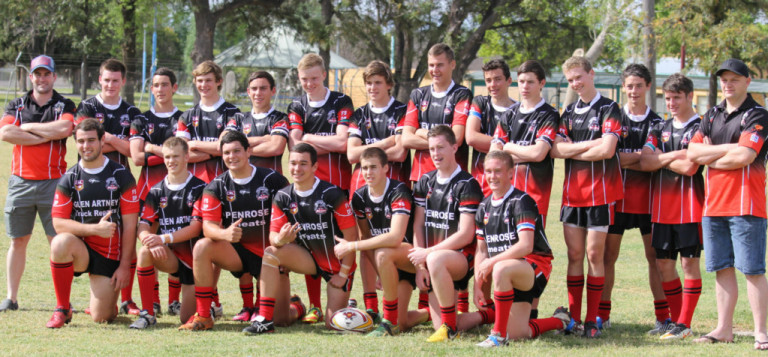 Norths U16's went to battle against Gunnedah in the first game of the day. Last time these two teams came head to head, North Bears won by a whopping 46 points. It may have taken the boys by suprise that Gunnedah held their own for the first half of the game.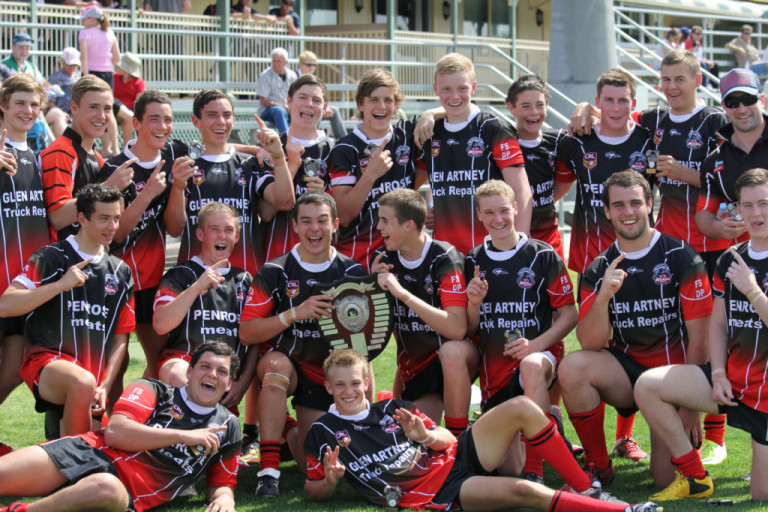 Picking up the pace in the second half, the boys came home with a 30 - 16 victory. Making them Minor and Major undefeated Premiers for 2013.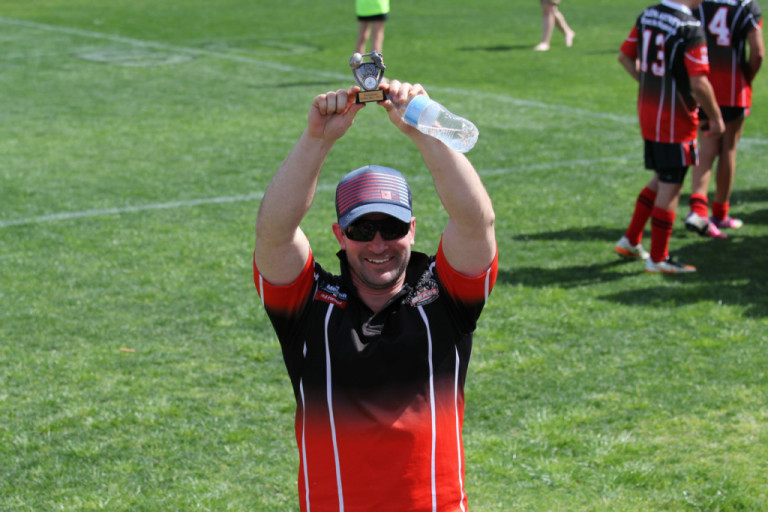 "Super Coaches' Matt Walsh and Ben Browning were pretty happy with the result!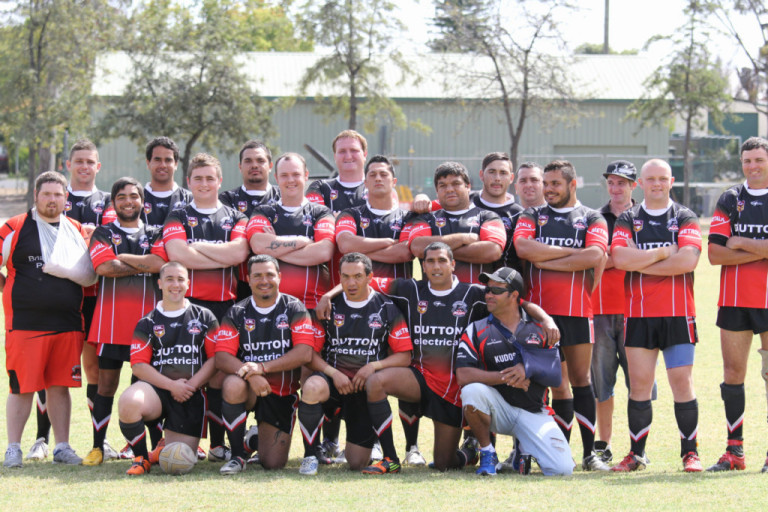 Our Reserve Grade team made a united front in their game against Narrabri. The boys have had a few losses here and there this season which was just enough to keep them on their toes, knowing they couldn't put their guard down for even a second.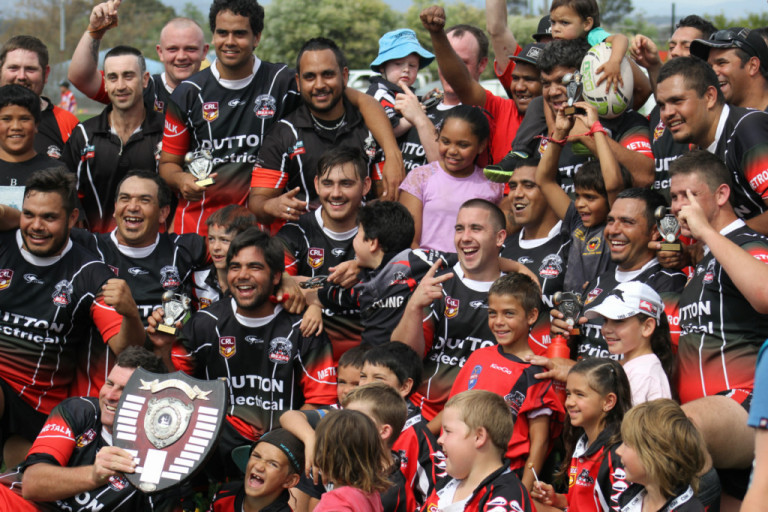 In a fiesty, fast paced and action packed game the boys made a strong come back to take home the title with a 33-26 win. The looks on their faces says it all, the boys fought hard and strong and deserved to come out on top as Major Premiers.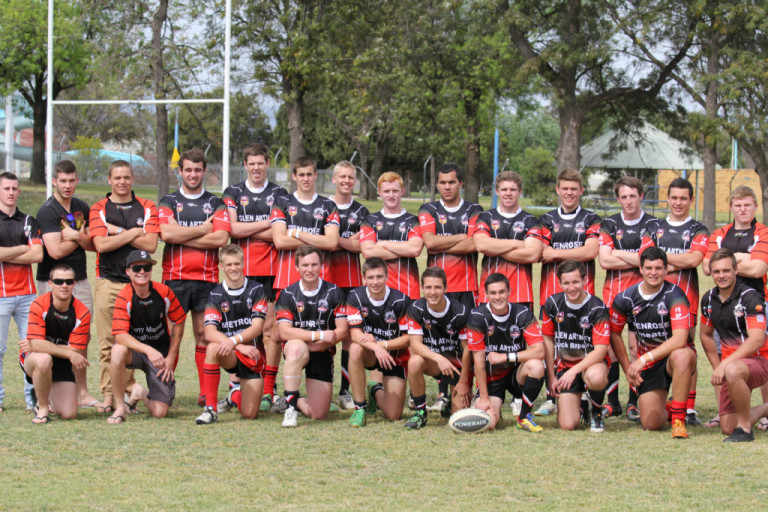 A dashing looking group of U18s took to the field against Gunnedah in the third match of the day. Gunnedah had already lost their chance of an U16 Premiership earlier that morning so were out to atleast come away with one win. The boys fought hard hoping for a clean sweep and scores where locked at six all at half time. Unfortunately, Gunnedah pulled ahead with only one try scored by the Bears in the second half (Brad Johnston, converted by Tyler Harris) with the final result seeing Gunnedah take out the Premiership with a 26 - 12 win. The team had a few key players stepping up to play with first grade on the day so the boys held their own and should be proud of an amazing season of football.

The main game commenced with a traditional national anthem. Not too long after kick off though West Lions crossed the line to score the first try of the game. The boys weren't off to a great start but weren't going to hang their heads just yet. Games against West are always fast paced and they rarely make mistakes. Our boys know they can beat them, however luck (and refereeing! Oh whoops, am I meant to be diplomatic?) wasn't on their side. The boys had a lot of opportunity but unfortunately at the end of the day made too many mistakes. The game wasn't without action though. Wests lead 26 - 10 at half time. In the last 20 or so minute Shane Wadwell, Marshall Barker and AJ Burns gave the fans hope that they could make a come back bringing the scores up to 32 - 24. A small mistake seen another opportunity taken from us and Wests kicked a field goal to make a chance of come back with only minutes to go just that further out of reach. Wests were victorious with a 33 - 24 win.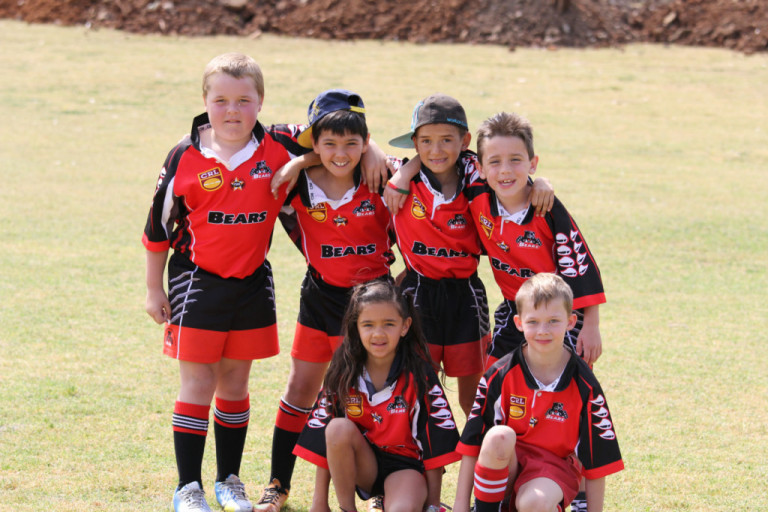 Thankyou to our amazing Black and Red army who turned out for the day, some travelling for hours just to support our club. Many went home with sunburn and hoarse voices having been on the edge of their seats from 10am to 4.30pm. And we must not forget the amazing team behind it all. A big shout-out to our committee members including Lyn, Kay, Sue, Troy and Woolo for assisting on the day to create the festive atmosphere and giving up their own time to sell doubles.
Stay tuned to the website for more updates on presentation night, AGM and other events. More photos will be uploaded over the coming days (I have a few thousand to sort through!)
Thankyou all for an amazing season of football!
Last Modified on 11/11/2013 21:34