A Bears Picnic
It's official! North Tamworth Bears are 2013 Club Champions with all four grades set to fight for premiership titles in next weekends Grand Final.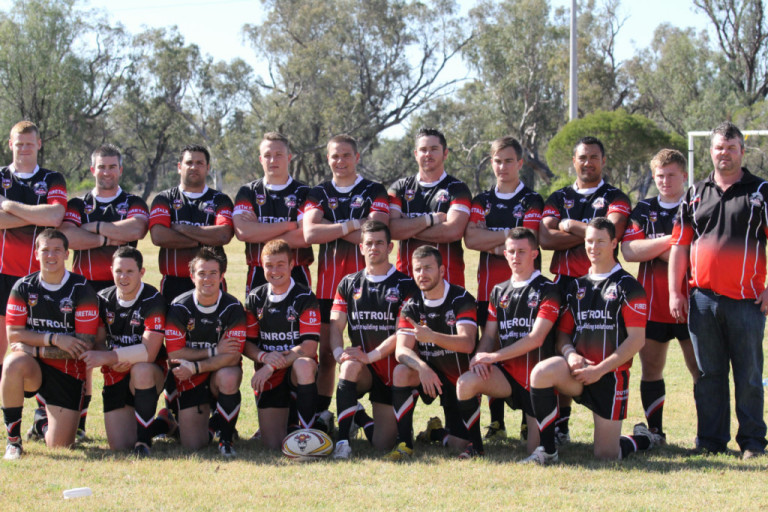 The Winning Team
Our First Grade side fought hard today to come away with a win against Wee Waa on their home turf earning them a spot in the Grand Final. Wee Waa certainly know how to draw a crowd and it was a tense 80 minutes of football with loose balls, turn overs and penalties a-plenty meaning the scores went back and forth between the two teams the whole game.
Wee Waa scored the first try which gave them the confidence, perhaps a little too early, for the rest of the game. But big Shane Wadwell wasn't having a bar of it and chased a loose ball to place it over the line ensuring Wee Waa weren't going to get too far in front.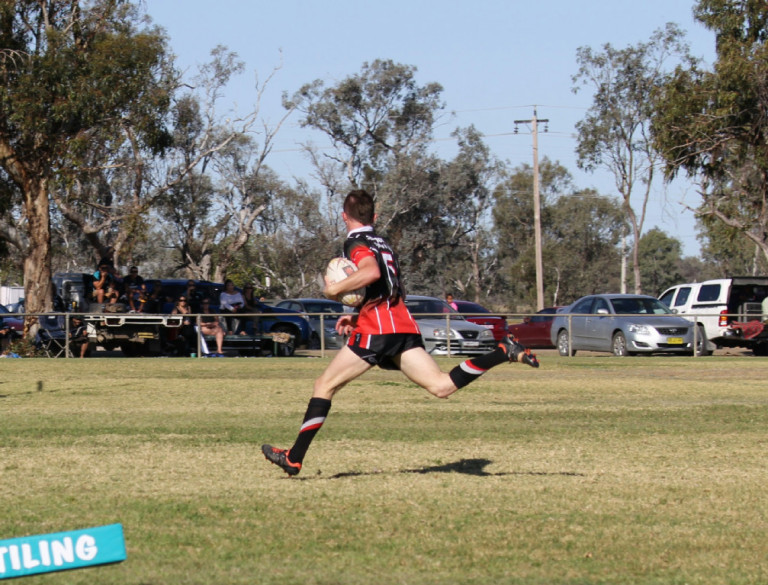 Youngster, Callum Hayne, had another oustanding game today and ran 50+ metres to score the second try for Bears bringing the scores to 10 - 14. Fifteen minutes until half time and Wee Waa chased yet another loose ball to score again. At this stage they were looking like the more dominant side but Shane Wadwell just wasn't going down without a fight this weekend and pushed over the line seconds before the buzzer leaving the scores at 16 - 20 at half time.
A little pep talk in the sheds had the Bears running back on to the field ready to fight until the very last minute. Some smart play with a cross field kick at the end of the set, followed by yet another try off a loose ball brought the scores back up to 24 - 26.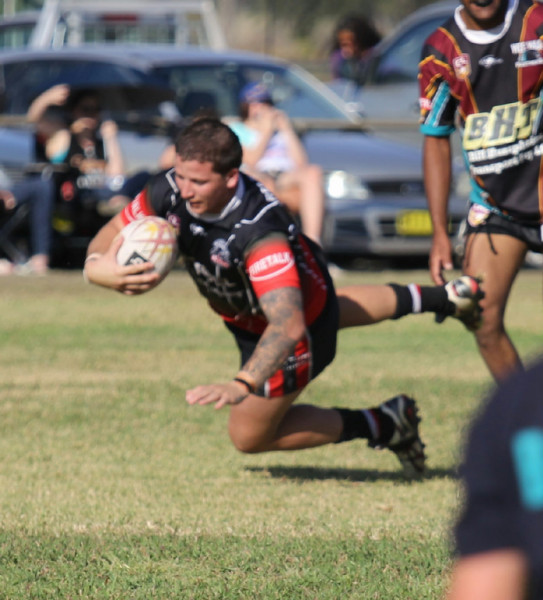 With twelve minutes to go Bears pushed over the line several more times to get in front for the first time in the game at 36 - 32. However, a lot of football can be played in 12 minutes. By this stage the heat was on, the crowd was deafening and the atmostphere was tense! A few lucky breaks and mistakes by Wee Waa meant what could have been a winning try for them ended in a knock on. We just had to keep them out! Luckily AJ Burns had an opportunity to seal the deal and pushed Bears over for another sneaky try bringing the final score to 42 - 32.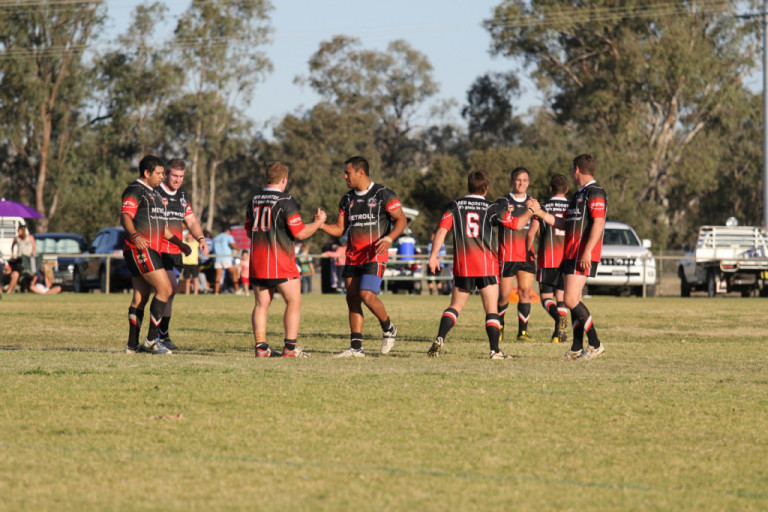 The Boys Celebrate a Win
So there you have it! All four North Tamworth teams are through to the Grand Final.
Other games played today included:
U16: Gunnedah Vs. West Lions (42 - 24)

U18: Gunnedah Vs. West Lions (32 - 30)
Reserves: Gunnedah Vs. Narrabari (28 - 32)
Next weeks Grand Final fixture will see Norths U16 and U18 sides take on Gunnedah, Norths Reserve Grade vs. Narrabri, and a Tamworth town rivalry match of North Bears Vs. West Lions in First Grade.
Stay tuned for more details on Sunday's Grand Final at Scully Park. But lastly, and most importantly, we hope all the Dad's in our Bears community had an amazing day today. Happy Father's Day!
Photographs from today's game have been uploaded in the Photo Gallery
Last Modified on 01/09/2013 23:22