Bears Eat Lions For Breakfast
Sunburn and three victory's were what Norths fans came home with from Scully Park today. The Major Semi's held at Wests home ground didn't draw a huge crowd, and less than desirable behaviour in the First Grade match might just be the reason why.
North Bears U16 side swept the floor clean against West Lions. Straight up Dylan Middleton finished off a set move from a scrum breaking the line to score the first try. This lead the way for Bears carnage. Try after try after try was scored - Brad Johnson, Tom Say, Cory Manicaros, Zack Faulkner, Ryan Horton & Hayden Loughery to name but a few.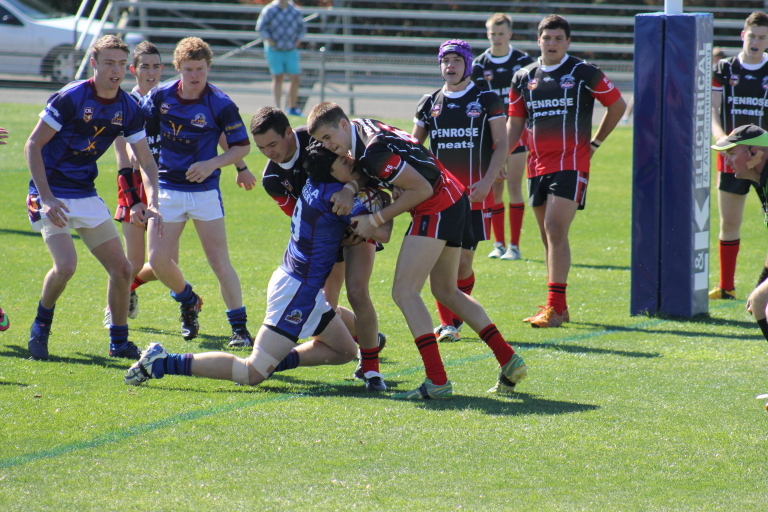 The boys let them get two in the first half just to keep their spirits up. Half time and Bears were leading 28 - 10. But they didn't stop there. The boys hit the accelerator and finished up with 70 - 14 win... Too easy!
Next up was Reserve Grade North Bears Vs. Gunnedah. Reserves had a strong start with Gunnedah fumbling from the kick off advancing Norths straight to the try line. Mark Sutherland got over the line first with Norths leading Gunnedah 6 - 0.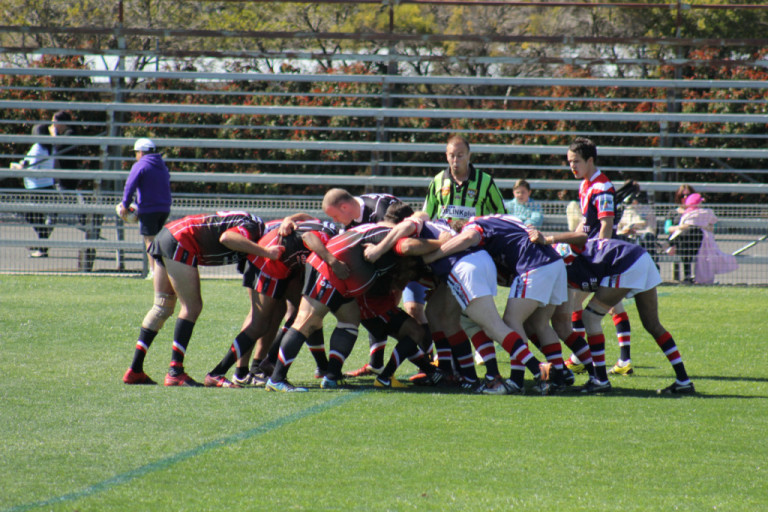 By half time Bears where up 22 - 12. It took another 10 minutes for Knox to get over followed by Robbie Bergan scoring what would be North's last try of the game. In rare occurences we saw 'a little bit of history repeating' with yet another Reserve grade draw two weeks in a row leading to a Golden Point finish.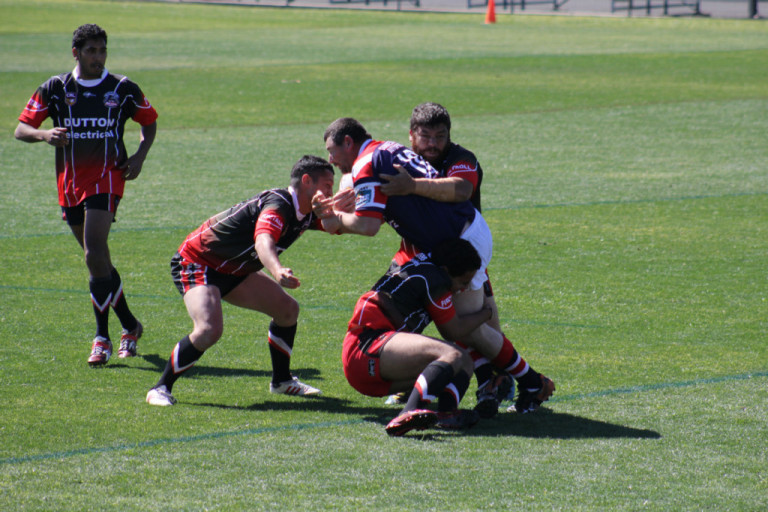 32 - 32 and the scores were locked up. Five minutes in to over time with the buzzer blaring but game still in play, Robbie Bergan went for a field goal straight in front of the post. The ball scraped over only by millimetres and took the paint off the post on the way, but this meant a Bears victory 33 - 32.
This only goes to show the calbre of the Reserve grade teams in the comp this year. The trophy really could be anyone's on the day.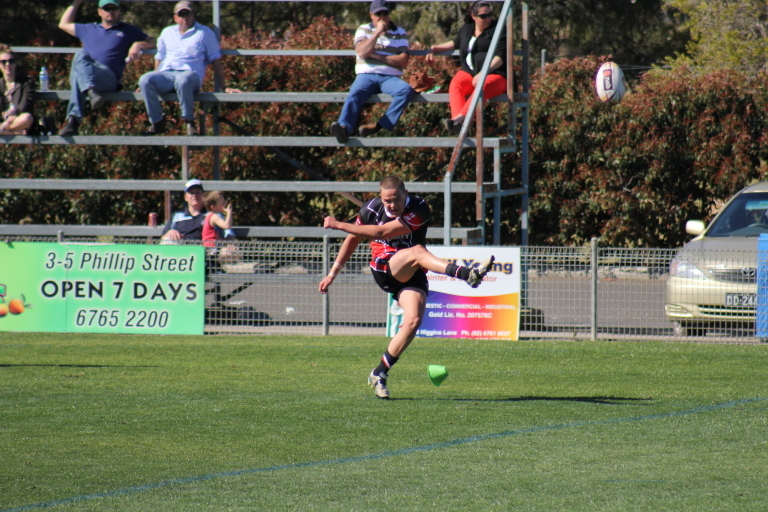 U18's game saw the pace slow down. The game was tight the whole way through with strong defence by both North and West which saw the boys tire easily. Matt Burling scored the first try (converted by Dylan Manicaros) with only 14 minutes to go until half time.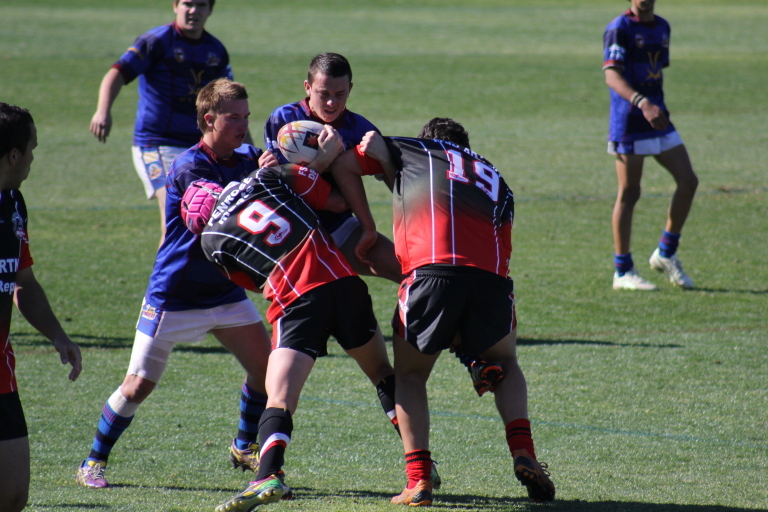 Half time and the scores were locked 6 - 6. Wests had a lot of ball posession in the second half and took over the lead at one stage with only 22 minutes to go. That was enough time for Jake Cocking, Dylan Manicaros and Zack Leonard to get over the line securing the boys a spot in the Grand Final with a 22 - 10 win.
First grade saw West Lions trump Wee Waa 56 - 24 which means the Grand Final will be held at Scully Park in 2 weeks time. However, most of the commotion came from spectators running on to the field threatening players during game time. Refs called time but reports are that time was not stopped for at least 20 minutes whilst the commotion carried on. Naturally Wee Waa are livid, but what are your thoughts? Group 4 recently brought in a 'no swearing' policy which is meant to extend to officials and supporters. Certainly today it saw one young U18s player sent to the sin bin for 5 mins to have a long hard look at himself. Gunnedah also copped a fine this season when a spectator harrassed an umpire. Does this language and behaviour deter you and your family from attending games? And who should be held responsible? As Group 4 run the gates in finals time, is it their responsibility to provide security, or the home side? Let us know your thoughts!
One thing is for sure, Wee Waa is out for blood and will dig deep next week against Norths for a spot in the Grand Final to settle things once and for all.
Don't forget to check out the Photo Gallery for pics from todays game.
Last Modified on 26/08/2013 08:58