Pre-season Training in full swing
FNQ FC Heat kicked off 2017 pre-season training last night with a session at Fit360 Interactive Fitness.
The players enjoyed the fast-paced session, and Head Coach Tim Campbell commented, "It was a great pre-season workout promoting team-building and good competitive elements".
Big thanks to the awesome team at Fit360. See you again on Tuesday, when the boys return to try and improve their results!

Here are the results from Thurs 5/1/17....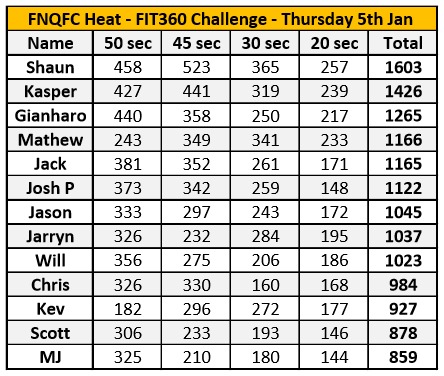 And here are the results from Tues 12/1/17....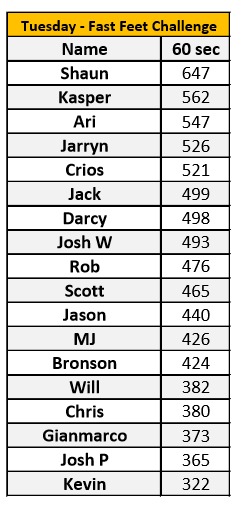 Last Modified on 13/01/2017 01:04