The Future is Bright!
This is what we live and breathe here at FNQ FC Heat. Offering talented players quality Age Related Development and Pathways that are guided by our National Football Curriculum. FFA are stepping up the talent identification process to include all age groups from U12 through to U20 boys and U13 to U17 girls. Next year we hope to have our best players representing Queensland at State level and joining the NPL database of potentially talented players competing at the National Championships.
With highly motivated and qualified coaches, the program is going from strength to strength in line with top youth development in the country.
With a 40 week program, training 3/4 nights per week, the players will be developing in a challenging environment that will bring out the best in them. Training needs to be tailored for different age groups to maintain the challenge and ensure Tactical and Technical development is occurring. The planning of youth development is very important; gone are the days of lining up to take turns (wasting time) to shoot or "have a turn" at something. Sessions with lots of decision making situations are at the forefront of our training.
Obviously being heavily involved with the FFA and having good relationships with most A-League Technical Directors, any player who deserves a chance will have their details sent to FFA and will be added to the database for selectors to access. These selectors will be attending ICC games and the state titles and will be in contact with myself regarding how these players are developing. With the introduction of an U20's squad, our younger players will now have a clear pathway to the NPL first team and beyond.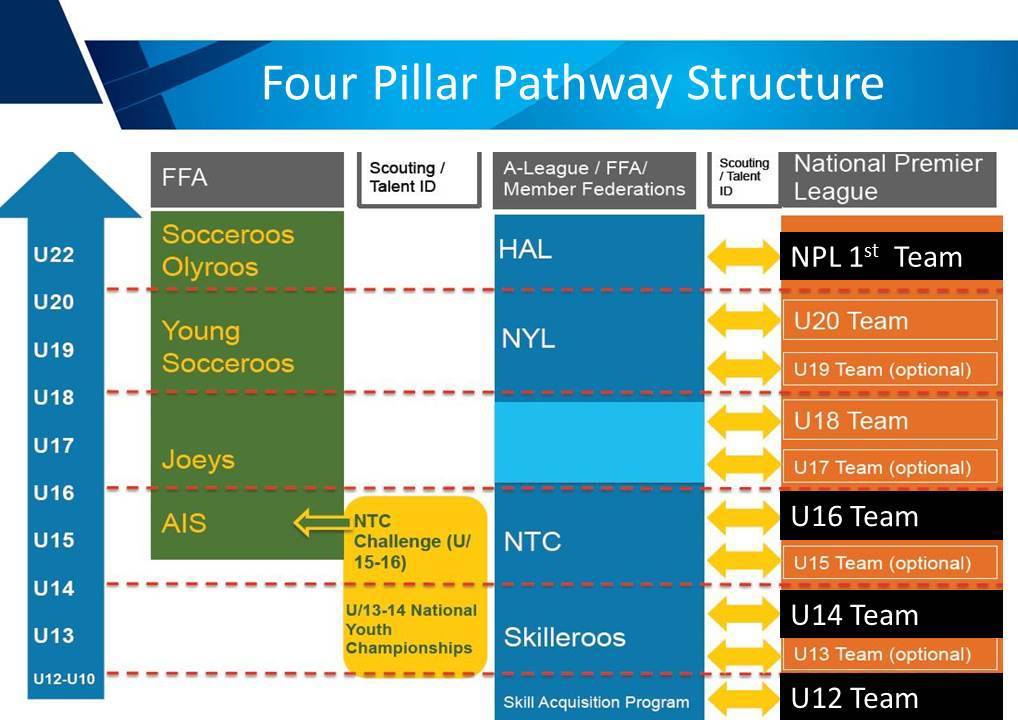 Last Modified on 16/11/2016 15:48