Junior Presentation 2015 - Celebration & Appreciation
Celebration!
The Junior Presentation gives an opportunity to reflect on what has been achieved, how our Club and players have progressed and to celebrate those players who's efforts this season have stood out.
Appreciation!
As our Club President, Enrico, reminded us - it is also a time to show gratitude for all Whitehorse Coaches, Team Managers, linespeople, marshalls and other volunteers who have helped with filling-in, canteen duty, oranges, transport, ground set-up and pack-up / clean up. Thank-you everyone!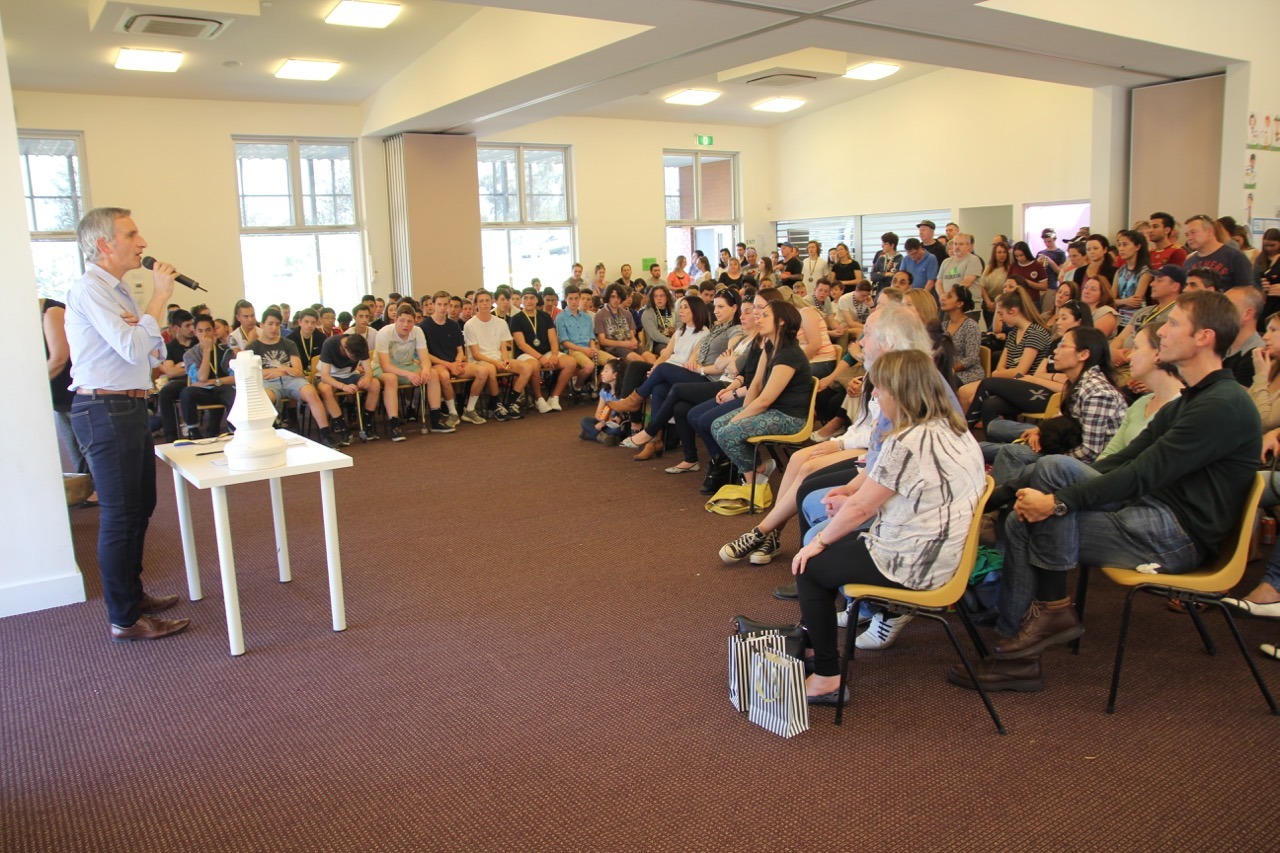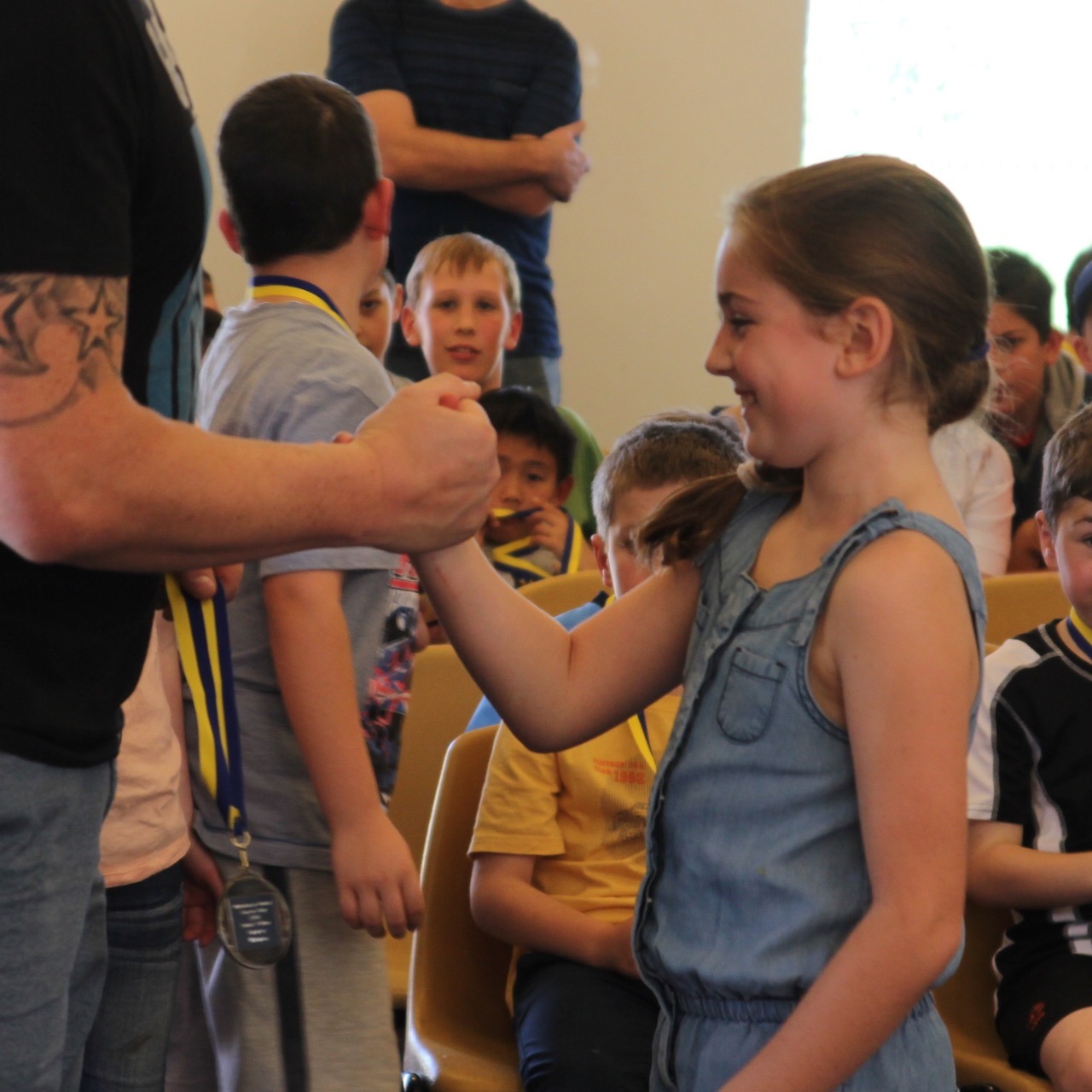 More pictures at the Photo Gallery
Congratulations!
Congratulations to all WUSC teams for their year!
Congratulations in particular to the following award winners ...
| | | | |
| --- | --- | --- | --- |
| Team | Coach's Award | Runner-up | Best & Fairest |
| Under 8 Joeys Yellow | Nicholas Schubert | | |
| Under 9 Joeys Yellow | Jai Dalrymple | | |
| Under 9 Joeys Blue | Jemma Kennedy | | |
| Under 9 Joeys Red | Ned Jones | | |
| Under 11 Kangaroos | Dimitri Karagiannidis | | |
| Under 11 Wallabies | Leo Heng | | |
| Under 11 Joeys | Jack Edgar | | |
| Under 12 Kangaroos | David Hartabus-Armstrong | Blake Jackway | Jack Catalano |
| Under 12 Joeys | Stuart Dyer | Nassim Benarba | Jasper Wan |
| Under 13B | Andrew Eramo | Zachary Pirperis | Joseph Battaglini |
| Under 13D | Andrew Hende | Daniel Kelly | Noah Di Teodoro |
| Under 14A | Thomas Nisbet | Stephen Vincent | Noah Gosnell |
| Under 13-14D Girls | Alicia Berbia | Talia Lowe | Rachel Foscarini |
| Under 15A | Thomas Shanley | Tony Gerges | William Catalano |
| Under 16A | Carlos Berbia | Ryan Flintoff | Theodore Milonas |
| Under 16C | Khoi Nguyen | Tristan Pasoski | Liam Jackway |
| Under 18 | Benjamin Pickard | Thomas Dore | Christian Papas |
Last Modified on 23/08/2017 16:38