Registration Links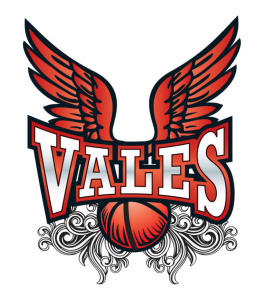 VALES BASKETBALL
REGISTRATIONS
SUMMER 2016-17 SEASON
ARE NOW OPEN
The 2016-17 Summer Season registrations have now opened.
NEW PLAYERS, we do have a few vacancies* so please contact the junior co-ordinator to confirm if there is an opportunity to join a team.
The Junior Boys Director is Jason and he can be contacted via email juniorboys@vales.com.au
The Junior Girls Director is Moira and she can be contacted via email juniorgirls@vales.com.au
(HELP * Under 8 & under 9 teams are looking for new players to join )
CLICK HERE: DBA JUNIOR REGISTRATION SUMMER 2016-17
CLICK HERE: U8 & U9 DBA JUNIOR REGISTRATION SUMMER 2016-17
CLICK HERE: AUSSIE HOOPS REGISTRATION
CLICK HERE: VALES MERCHANDISE
CLICK HERE: WAITING LIST SUMMER 2016-2017
CLICK HERE: SENIOR 2016-17 REGISTRATION ONLY
To ensure you receive emails and text messages, please make sure that all your contact details are still correct.
We remind everybody that the club is a non profit volunteer organisation.We rely on everyone paying their way so that we can offer opportunities to everyone to play the great sport of basketball
New players will be required to complete the attached Vales Registration Form and provide proof of age (ie birth certificate/passport)
Uniforms & Vales Mercandise for 2016-17 is now on sale, to order click HERE:
"VALES, ENJOYING EVERYONE'S GAME"