NEWS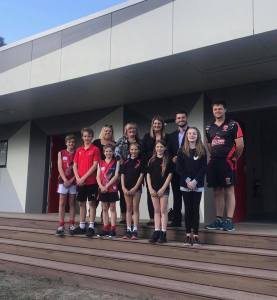 It was great to have Jake Keogh, Mayor of the Knox City Council and Cr Lisa Cooper down to officially open the new rooms on the lower oval.
I am sure the Knox Junior Football Club and the Knox Gardens Cricket Club are looking forward to using this fantastic new facility as much as we are.
Watch out for the new Scoreboard in preparation for a great 2019 season
****
Make sure you check out the
Sponsors Special Offers
Section on this site for discount offers
and club benefits being offered by our sponsors
****
Club Uniform
All players and coaching staff of the Knox Football Club
are required to be dressed in the following attire on the way to and from all
Home and Away games:
Black Pants, Black Shoes, Club Polo Top and/or Club Hoodie
Merchandise purchases can be made by contacting
Bill Saunders on 0428 112225 or billsaunders@live.com.au
****
Keep up to date with all the happenings around our club by clicking on
Events Calendar and join our Facebook community,
these pages are being updated regularily.
****