NEWS & REVIEWS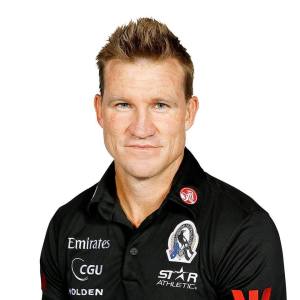 Coaches Box Experience Auction!

Ever wanted to hear the strategies, feel the tension & celebrate the triumphs.
Here is your chance.
One person to experience a game in the Collingwood coaches box.
Collingwood vs Richmond
Sunday April 29th
MCG 3:20pm

Strict conditions apply for the lucky person.

Reserve is set at $500, bidding is easy simply
- post your bid in the comments on facebook
- email janebarbanti@gmail
- text 0419 480653

This auction will close 8pm Wednesday 18th of April, bids showing 8:01pm or later will not be considered. Payment must be made within 24 hours of auction finishing.
Contact Jane Barbanti or Pilch with any questions.
CURRENT BIDS:
$500 - Wayne McInerney
****
Knox Football Club - Presidents Report
Welcome to Season 2018 !
As many of you are aware in the off season we have lost several players
Whilst this is disappointing, it is not earth shattering and the Knox boys
are more than ready to take on season 2018.
We have managed to recruit some key players in John Rafferty, Rob Maibaum, Adam Stein, Matt Northe and Justin Pilgrim.
Whilst still retaining our experienced faithful in Jack Beech, Marcus Jordan,
Reyne Harris, Mitch Hanegraaf and Jesse Plostins.
Our young guns - Harry Greaves, Ryan Johnson, Jimma Curtiss, Dec Forbes
and Lucas Woodward are all eager to step up to Division 1
The boys have played 2 practice matches
The first against Yarra Ranges Division 1 Premiership Runners-up -
Woori Yallock - Our boys were very competitive and
enjoyed the first hit out of the season.
On Saturday we played VAFA Premier B side - Mazenod
with our Seniors having a convincing win.
Some of you may have seen our Facebook post calling for more players -
this post has been well received, however, we are still seeking additional
players to round out our Development and U19s sides.
As you know we are a real family club at Knox and provide a
supportive environment for developing young players whilst providing the opportunity for advancement into our Senior Program.
As in previous years, our club utilises Strength and Conditioning staff, Trainers and, this season, we have a qualified Osteopat

h on our training staff,
to ensure our players are getting the best care possible both on and off the field.
So all that said, I guess you can tell that I am really looking forward
to the season ahead and hope to make it an enjoyable year for
players and supporters alike.
We have a few upcoming events taking place at the rooms and hope to see
many of you in attendance:
Season Launch - Thursday 5th April
This will be a very informal event encompassing the Men's Football,
Women's Football and Netball Clubs
Dinners will be available from the canteen
Meet the new President & Committee, New Player Jumper Presentation,
Coaches address and #1 Ticket Holder announced
Please feel free to join us 6.30pm onwards
If you wish to have a meal please rsvp to assist with catering
Round 1 - Saturday 7th April
Club legend Paul Tredrea will play his 300th game -
making him a Life Member of the EFL
The 2017 Premiership Flag will be unveiled
Presidents Lunch - Saturday 21st April
Come down and support our new President at this inaugural luncheon
Guest Speak - Mark Allan - SEN radio announcer and ex-pro Golfer
Catering by Luckman Catering
2 Course meal, Beer, Wine & Soft Drink included
Please rsvp to me number of tickets required
Save the date:
Sat 5th May - Sponsors Evening
Sat 26th May - Major Draw
Sat 30th June - Scoreboard Lunch
Fri 20th July - Night of the Falcon
Thank you for your continued support and I look forward
to catching up through out the Season
Jane Barbanti - President
****
Make sure you check out the
Sponsors Special Offers
Section on this site for discount offers
and club benefits being offered by our sponsors
****
Club Uniform
All players and coaching staff of the Knox Football Club
are required to be dressed in the following attire on the way to and from all
Home and Away games:
Black Pants, Black Shoes, Club Polo Top and/or Club Hoodie
Merchandise purchases can be made by contacting
Bill Saunders on 0428 112225 or billsaunders@live.com.au
****
Keep up to date with all the happenings around our club by clicking on
Events Calendar and join our Facebook community,
these pages are being updated regularily.
****