NEWS & REVIEWS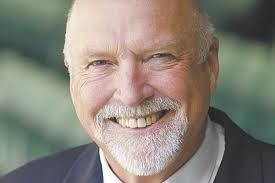 Annual Scoreboard Raffle
Date: Saturday 30th June 2018
Time: 12 - 2 pm
Entry of $250 includes:
- Entry to the Draw
- Lunch invitation for 2 people
(2 course lunch by Luckman Catering and refreshments for 2 hours)
- Special Guest speaker - Rex Hunt
- Entry to Knox v Sth Croydon game
If you would like to attend the lunch, but not enter the draw, cost is $75 p/h
Contact Richard Ransom ph :0419 938838 or richardbransom@gmail.com
****
Player Welfare
The Knox Football Club has decided to participate in the Outside the Locker Room (OTLR) program.
The program will run on the following nights. Each session runs for approx. an hour.
Tuesday June 5th – 7.45pm (Launch for Players, Parents, committee, sponsors etc.)
Thursday June 7th - (Coach/Support Staff session)
Tuesday July 3rd – 7.45pm (Mental Health/Drugs Education Session)
Tuesday July 17th – 7.45pm (Alcohol/Gambling Education Session)
I believe this will be a positive step forward for our club to not only encourage growth and development in our coaching and support staff but also equip our players to be 'better functioning' people.
OTLR was introduced to us by Debbie Fisher, mother of Jake Fitzsimmons, who some of our players knew.
Over the past 18 months, since Jakes suicide, Debbie had been looking at different ways to help young adults with managing depression, anxiety, drug and alcohol abuse and basically trying to deal with this adult world.
Outside The Locker Room is a terrific platform to help young adults to deal with all of the above and so, I would appreciate your time just to read through the information provided below.
It is a basic run down of what is on offer and the ongoing support provided for our Players, Mums and Dads, Coaching & Support Staff and Committee Members, just to name a few.
Also below you will find some links to the Welfare Program and the App that is available.
Welfare Program Intro - 4 min YouTube Link - https://www.youtube.com/watch?v=u3C71a0pmJ8
App explained - 5 min YouTube Link - https://www.youtube.com/watch?v=_wg4b56xo2g
OTLR provides a free app for the players and club members to access 24/7. OTLR screens the boys and girls through the app in an effort to gather an understanding of the biggest issues in their lives. They are in the process of working within Grief-line to have phone support 18 hours a day, and also have an ACA (Australian Counseling Association) trained counselor at each of our education sessions, as well as a facilitator, to ensure people who need to connect with somebody on the night can do so.
I encourage all our players (Football & Netball) to attend these sessions, any parents are more than welcome to attend the introduction session on Tuesday 5th June.
I sincerely hope that many of you support this initiative.
Go Falcons!
Jane Barbanti - President
****
Many thanks to all that participated and contributed to the Ladies Lunch,
$1300 was raised for White Ribbon Foundation - a fantastic effort.
Pilch is collecting raffle prizes, auction items etc for the
Night of the Falcon (Fri 20th July - SAVE THE DATE)
if anyone is able to contribute our Prize Wall is very popular
with prizes/vouchers ranging from $10 - $ 200,
silent auction items are always appreciated.
As always the Football Club continues to struggle for helpers,
not just on game day, but at training - If anyone can spare an hour or 2
to assist with setting up, packing up, pumping up footies,
filling water bottles, and generally supporting the boys
on a Tuesday or Thursday night please contact Joe Aiello
****
Make sure you check out the
Sponsors Special Offers
Section on this site for discount offers
and club benefits being offered by our sponsors
****
Club Uniform
All players and coaching staff of the Knox Football Club
are required to be dressed in the following attire on the way to and from all
Home and Away games:
Black Pants, Black Shoes, Club Polo Top and/or Club Hoodie
Merchandise purchases can be made by contacting
Bill Saunders on 0428 112225 or billsaunders@live.com.au
****
Keep up to date with all the happenings around our club by clicking on
Events Calendar and join our Facebook community,
these pages are being updated regularily.
****