Mudlarks Home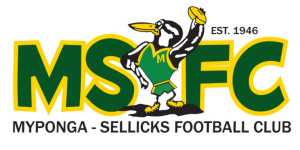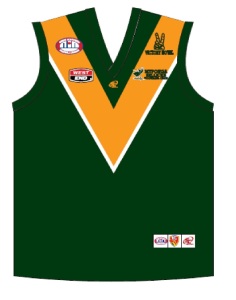 Welcome to the official site of the Myponga - Sellicks Football Club.
"Home of the "Mudlarks"
Season 2018 Player Registrations Now Payable
Click on the Season 2018 Player Registration link on this page for the new automated registration system.
All players within Australia must register automatically this way. Please have your Credit Card ready for payment. (Not a Debit Card)

An email has been sent out to all players and parents that participated in Season 2017. Please check your Inbox or Trash Folder for this email. All your information is detailed within the email.
If not received you can apply to have your user name and password emailed to you if you have the same email on file as last season. This can be done by proceeding to the second screen in the registration process and use the second option on the screen. Request your user name and password.
Player Subscription due will be calculated on players Date of Birth into the correct team range.
The State Government have implemented a Sports Vouchers Program to encourage all school children attending Primary School to particiapte in sport. School Children aged from Reception to Year 7 receive a $50 discount off sports club membership. Please note that only one $50 subsidy can be claimed per child per year.
Junior and Senior Colts are lucky enough this year to have free registration which has been donated from our wonderful sponsors at Jolong Window Door and Curtain Wall Systems!! You will still need to register though there just wont be a payment request at the end.
| | | | |
| --- | --- | --- | --- |
| Grade | Minimum DOB | Maximum DOB | Player Subs |
| Modified Rules | 1 January 2008 | 31 December 2013 | $70 |
| Mini Colts | 1 January 2006 | 31 December 2007 | $70 |
| Junior Colts | 1 July 2003 | 31 December 2005 | Free |
| Senior Colts | 1 July 2000 | 30 June 2003 | Free |
| A Grade / Reserves | | 30 June 2000 | $200 |
Player Subscriptions and Registrations must be done before 9pm on Thursday two weeks before Round 1 with no exceptions as the registration system is time and date sensitive and set by the Great Southern Football League and the Footyweb system.
Football Club Newsletter
The Club sends out an email regularly throughout the season to inform all players and supporters of what is happenening around the Club. If you would like to receive this please email Kylie Magor ot mudlarksfc@bigpond.com to go on the mailing list.
All Club Merchandise
Contact Sports Centre via the link below to order all your club merchandise including shorts and socks.
Order and pay on-line and your order will be posted to you.
http://www.sportscentre.com.au/products/buy-online/football-clubs-events-merchandise/myponga-sellicks-football-club