Home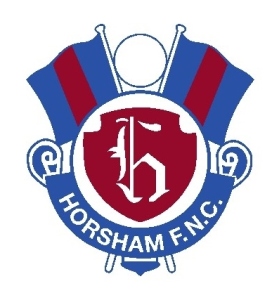 Welcome to the 2018 Season!!
Dear Families, Friends, Players, Sponsors and Supporters,
2017 Premiers!! Nice feeling and congratulations to all those that made 2017 the success it was. Welcome back all returning club members and a warm welcome to all new members. Horsham Demons have a proud history, fine traditions and a family atmosphere and philosophy. We have top quality coaching staff and players, loyal supporters and sponsors and at the heart of the club strong families who enjoy the comradery, competition and fulfilment that belonging to the Horsham Demons Football Netball Club brings.
The HFNC Board of Management team has worked hard over the break and has planned a great program of social events to compliment the playing season; all club members are welcome to each and every event. Players have been back at training over summer building fitness and skills. The Wimmera Mallee Woman's Football has evolved to the next level with a seven team exhibition competition planned for the season – Horsham Demons will be one of those Teams.
We are holding a Member and Player registration event Sunday 18th March make sure you take advantage of the opportunity to meet the new members and families and welcome them to the Demons!!
This Handbook is an important resource for your family throughout the season, enjoy the benefits of membership; know that our club is strong through the efforts of every member contributing through regular volunteering and genuine support for one another.
Our sponsors are integral to the club, a big thanks goes to major sponsors Locks Construction, and the White Hart Hotel for your 2017 and repeated 2018 support. Without the support of all of our sponsors we would not be able to operate, so thanks we hope your business thrives.
It is a grand old flag, let's keep it flying high for the mighty Horsham Demons in 2018!!
Welcome and all the best for a great season.
Regards to all,
Geoffrey Lord
Club Chairman