Home Page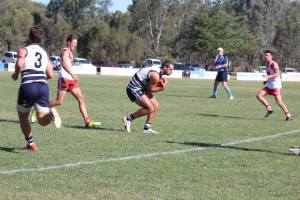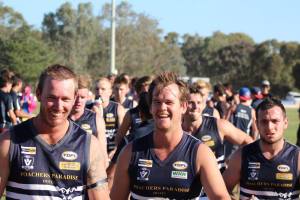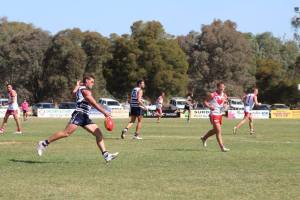 Welcome to the home of the Rutherglen Football and Netball Club, proudly supported in 2016 by Complete Bodycraft and the Poachers Paradise Hotel.
We play in the Tallangatta and District Football League and our home is Barkly Park, Rutherglen. Join more than 1650 fans who stay informed via the Rutherglen Cats Facebook page.
RECENT ACHIEVEMENTS
Jarred Farwell - 2016 Barton medallist
Karl Jacka - AFL North East Border Coach of the Year
Greg Lumby - TDFL and AFL North East Border Volunteer of the Year
Martin Brennan - TDFL Rising Star
---
BRENNAN TAKES HOME MATT TALBOT MEDAL
Martin Brennan, a product of the Rutherglen Cats' junior football system, won his first Matt Talbot Medal on a memorable presentation night. Brennan polled regularly to end up with almost twice as many votes as anyone else.
Read about the night, including all award winners here.
All the photos from the night are available on our Facebook page.
---
LIKE US ON FACEBOOK, DOWNLOAD TEAM APP
Like the Rutherglen Cats Facebook page to stay up-to-date with the club.
Another great way to stay up-to-date is by downloading the Rutherglen Cats smartphone app - Team App.
Instructions available here.
---
OTHER NEWS
---
RUTHERGLEN IS A GOOD SPORT
We have achieved Level 3 Good Sports accreditation. The program is run by VicHealth in conjunction with the Australian Drug Foundation. This is the highest level possible without doing away with our bar.
This has helped to improve the image of the club within the community and decrease the risk of liability. It also shows that the Cattery is a very family orientated club.