Welcome to the Bat Cave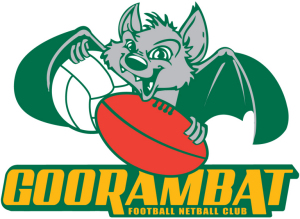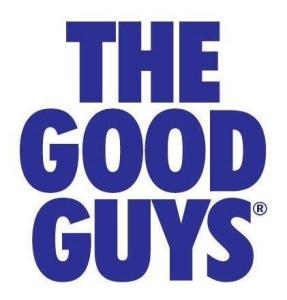 Keep up to date here with all the latest news and photos from your Club!
Season 2016
Goorambat Football Netball Club is excited to announce our Football Coaches for season 2016. Shayne 'Yappa' McKean has joined The Bats and will team up with Travers Nolan to co-coach the club's senior team in 2016. Both Travers & Shayne have committed to the role of player/co-coach. Shane brings a load of expierence that he has gained with his time with The Benalla Saints and will also be brining out a few mates who will assist Goorambat greatly on the field.
The club is also happy to announce that we have retained Daniel Hooper as reserves football coach for next season. Daniel did an outstanding job in this role last season and we are thrilled to have him on board again.
All three coaches have recruiting well underway, with many new players coming on board to join our existing playing group.
Looking forward to an exciting season.
Go Bats!
Pre-season will commence Wednesday November the 25th 6:30PM start time at the Benalla gardens oval, following that night it will be each Monday and Wednesday night same time same location. Monday night will be fitness and optional provided you do your own at home.

We will break for Christmas on Wednesday the 16th of December and return on January the 11th.


Any questions don't hesitate to msg or call:

Coaches
Shayne "Yappa" McKean - 0438 568 287
Travers Nolan - 0408314721
Daniel Hooper (reserves) - 0437684786