Home Page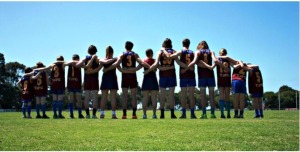 Welcome Back Yabbies!
Congratulations to our 2018 U11 girls on a wonderful win in the Grand Final.
TRAINING TIMES AND LOCATIONS
Training is now back on Wednesday nights at the pond - with the exception of U10's who will be training on a Thursday & the U17's on Tuesday & Thursday's.
Main Oval
U15 girls & U11 boys 5-6pm
Back Oval
U9's 4:30-5:30pm
U11 & U13 girls 5-6pm
U12 & U13 boys 6-7pm
Main Oval Thursday
U10 boys 4:30-5:30pm
U17's Tuesday & TUhursday's 5:30-7:30pm on the back oval
*Location and times of training sessions may be altered due to ground availability during cricket season.