News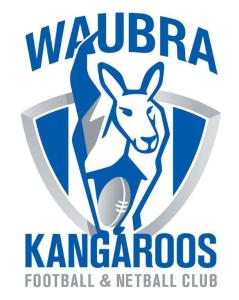 To all our loyal supporters and sponsors,
What a year 2018 turned out to be!
Before we started the 2018 season, we set some goals as to were we wanted to be as a Club at the conclusion of the season and I proudly say that we met and, in most cases, exceeded our goals. This has been a fantastic result for the Waubra Football & NetballClub.
We started the 2018 season under a completely restructured coaching panel with Matthew James taking the reins at the senior level and Paul Kennedy passing on a wealth of experience to the reserve grade, Peter James was assisting both coaches, and I feel we have the best coaching panel in the CHFL.
Waubra Football Club finished the season as minor premiers and two points away from a Grand Final appeareance, the reserves came home with a full sail and made the Preliminary Finals aswell – a great effort by everyone involved.
The stage has been set for 2019.
We need all the support and sponsorship we can gather to ensure we give the 2019 season a real crack.
Our playing list has been bolstered by some fantastic recruits and, we welcome back dual Waubra Premiership player John Coleman. This is shaping up to be a year to remember and hopefully put some trophies in the cabinet, it's long overdue.
On the netball courts, some strong new coaching appointments in the off season and a terrific preseason put in by all girls should see us fielding some competitive young teams in all grades 2019.
Our Junior program is still strong, and we value the tireless work that goes into fielding teams in all age levels. This task gets harder each year and the junior committee also seems to find that little bit extra season after season it's a credit to them.
So,lets get on board the train and go for a ride for the 2019 season and see what we can achieve!
GO ROOS!
___________________________________________

,