HOME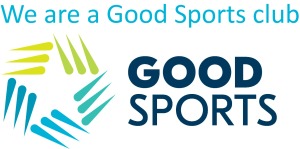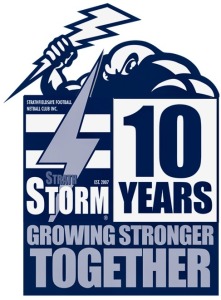 Welcome to the offical website of the
Strathfieldsaye Football Netball Club.
Thank you

to our volunteers, coaches, support staff and players for their continued hard work and dedication, and also to our sponsors, supporters and the Strathfieldsaye community for the valued ongoing support.
We are always striving to continually improve our club; building better facilities, providing better support for our players, coaches and members, establishing closer links to our community and creating more value for our sponsors.
We will continue to provide a safe and enjoyable environment for the participation & development of our junior and senior players and coaches.
Our Values: Respect, Commitment, Professionalism, Leadership, Unity.
10 Years & Growing Stronger Together
---
SUPPORT OUR SPONSORS
We are truly grateful for the continued support we receive from our wonderful sponsors and acknowledge that without their generosity our club would not be what it is today.
Our club has been fortunate to receive support from a variety of sponsors, including many foundation sponsors who have been with us since the beginning.
Our growth and development is only possible through the continued support of our sponsors , so we urge you to support those who continue to support our community.
Please take the time familiarise yourself with our sponsors by reading our Club Sponsors Directory document attached at the bottom of this page and using it a reference when purchasing goods and services in the future.
If you or someone you know is interested in becoming a sponsor in 2019, or you are a sponsor would like any contained information changed or updated, please contact:
Mick Farrell on 0407 886 809 or email: m_farrell@live.com.au
---
STRATHFIELDSAYE 2019 WOMEN'S FOOTY TEAM
For enquiries please contact: Angela Gamble 0409 304 654
or email strathfieldsayejfc@bigpond.com
---
STRATHFIELDSAYE JUNIOR FOOTBALL
Registration Enquiries please contact:
SFNC Junior Football Registrar - Judith Bassett via email:
sjfcregistrar@bigpond.com
---
BECOME A PART OF THE CLUB

Assistance and Expertise Required
We are looking for motivated, innovative, energetic and friendly people to fill roles at what is an exciting and important time.
We require more enthusiastic people to help ensure our short and long term sustainability, and effectively share the load with our exisitng dedicated volunteer group. Roles vary in the time commitment required and are a mix of committee and non-committee positions.
While a number of roles have set processes in place, we welcome innovation & new thinking, and are comfortable with implementing changes where appropriate.
If you would like to discuss any of the available roles within the club, including committee, or would like to offer some other type of assistance or expertise, please feel free to contact:
Tim Reed on 0418478566 or email tim.reed@accolade-wines.com
Mick Farrell on 0407 886 809 or email: m_farrell@live.com.au
---
STRATH STORM MERCHANDISE
NEW DESIGN TRACKSUITS AND SHORTS AVAILABLE!!!
POLOS, JACKETS, HOODIES AND HATS IN STOCK NOW!!!!
Hoodies, jackets, vests, hats, beanies, shorts, track pants and much more are available for purchase from the club at very reasonable prices.
Merchandise can purchased on training nights and at home games. Brochure attached below.
---
BECOME A FOLLOWER
STRATH STORM FACEBOOK
www.facebook.com/strathstormfnc
The Strath Storm facebook page has developed a huge following over the past several years with over 3100 followers and regular posts providing a more in depth look at the club, players, supporters and sponsors.
It's a great way to keep up-to-date with what's happening around the club, what the players have been getting up to, club announcements, upcoming events, news, sponsors offers and much more.
Don't forget to like the page and leave a comment while you're there.
---
BECOME A SUPPORTER
STRATH STORM SUPPORTERS GROUP
100+ Members in 2019!!!
Keep up to date on the Facebook page:
www.facebook.com/StrathStormSupportersGroup
---
CLUB SPORTS CHAPLAIN
We are very grateful to again have Andrew Johnston as the Strath Storms Club Chaplain in 2019. Andrews's role is to provide Pastoral Care, which includes practical, spiritual and mental health care.
Chaplains are trusted volunteers and serve free of charge to their clubs.
Apart from the primary fit of 'Pastoral Care' chaplains also provide clubs with a sustainable care strategy, a caring person for those in distress, someone to help navigate grief and loss, and a champion for healthy and strong community.
Andrew can be contacted on 0447 818 630.
For more information on club chaplaincy head to the website: http://sportschaplaincy.com.au/
---
FORMS: