Welcome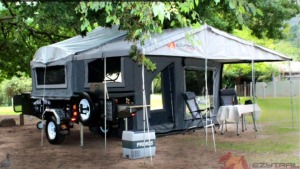 2018 MAJOR RAFFLE - BUY TICKETS ONLINE
Tickets now available for the unbelievable Ezytrail Buckland - LX MK2 camper trailer.
$25 each
You can purchase in person at the club or click the Pay Now button to pay online. If you would prefer to pay with Bank Transfer, contact us on: longwoodfnc@gmail.com
Raffle will be drawn at our AFL Grand Final function at the Longwood Community Centre on Saturday September 29, 2018.
Welcome to our new MAJOR SPONSORS for 2018:
THE PEPPERMILL INN - KIALLA
We thank Mick and the team for coming onboard in 2018 as MAJOR SPONSORS. Be sure to drop into the Peppermill for dinner and a drink to support our Major Sponsor.
A great place for the family or to catch up with mates. They have a kids play room, plenty of outdoor space, regular bands and function areas. They even have accommodation for us "out of towners".
2018 CLUB SPONSORSHIP
The Longwood FNC are seeking sponsors for the 2018 season and beyond.
If you or your business are looking to get involved with local football/netball or just to support the local community, contact:
Daniel McCrimmon - Sponsorship Coordinator
0400 729 909