New Mobile App
The club has decided to change providers for our mobile app and is now using Team App. It'll keep you up-to-date with the club's news, events, schedules and much more.

To get the full features of the app you will need to:
Download Team App onto your phone or tablet from either the App Store or Google Play or via http://teamapp.com/app.
Launch Team App.
Sign-up to Team App. You'll be sent an email to confirm your registration. (If you are already a Team App user for another club and/or team you may skip this step)
Log in. Then search for Waverley Park Hawks JFC. Select Become a member of this team! (Note there are no access groups to select and all content is publicly available)
You are all done and have access to the new app!

Our Team App can also be accessed via a web browser on the internet. The web address is https://waverleyparkhawksjfc.teamapp.com

Note: The club is no longer supporting and updating content of the previous WP Hawks app (by Third Man Apps) . We suggest that you uninstall this app once you have downloaded Team App.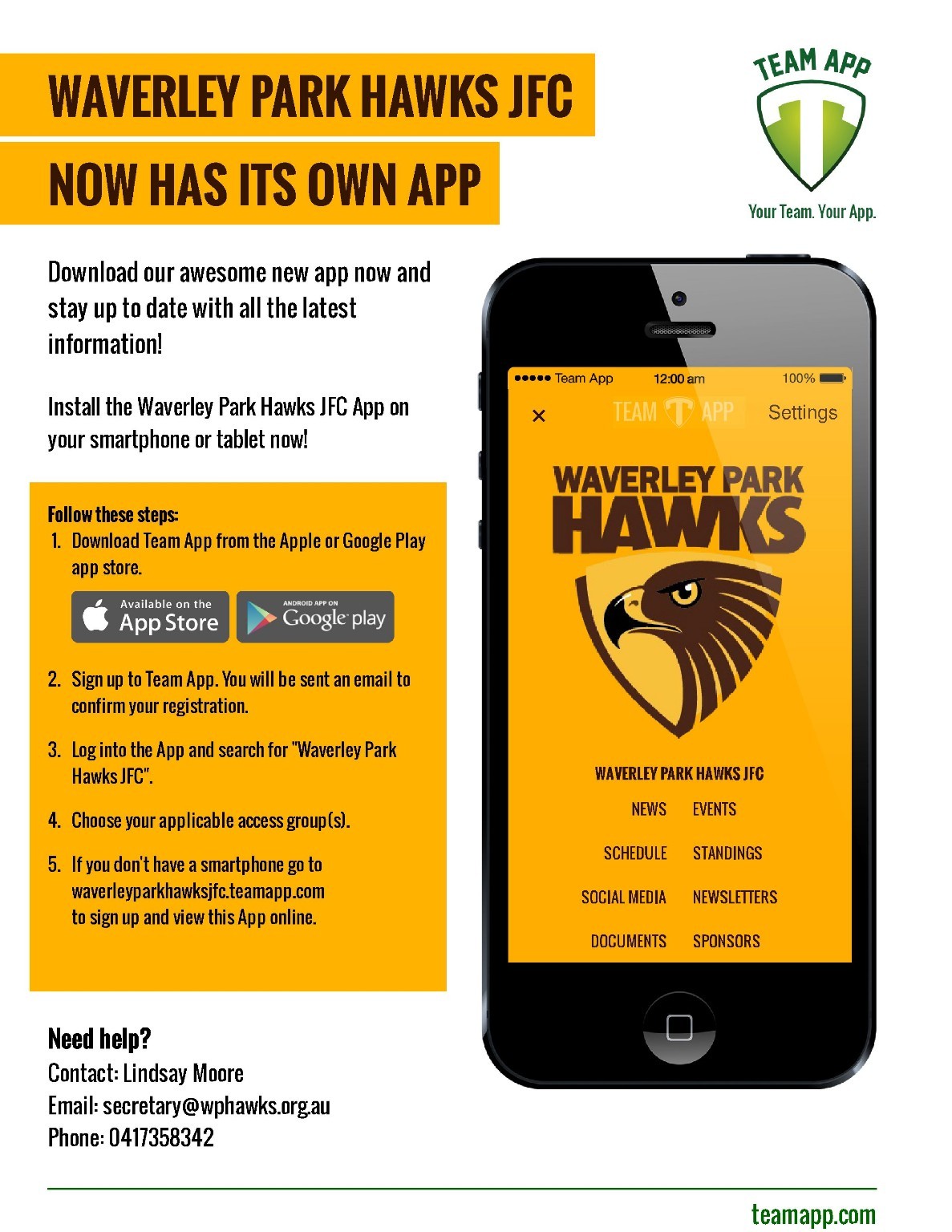 Last Modified on 21/02/2017 14:02