New Auskick Co-ordinator Announced
Exciting news today with the announcement of Brendan Heath as the Waverley Park Hawks JFC Auskick Co-ordinator. Brendan and his family have been involved with the Auskick centre for a number of years and we are fortunate that he has committed to take on this very important role.
We thank Shane McCluskey for his tireless efforts as the outgoing co-ordinator. Shane has stood aside as the centre's co-ordinator as he was successfully elected to Monash Council as a Councillor in the Mulgrave Ward last year. His Council commitments prevent Shane from continuing in the co-ordinator's role but you'll still see him around both the Auskick centre and the junior club helping out when possible.
Auskick registrations are now open and it would be a great help to Brendan if our Auskick families could complete their registration(s) asap to help with planning prior to the start of the season.
To register simply visit the Auskick web site http://www.aflauskick.com.au/ click register and enter Waverley Park Hawks JFC as the name of your NAB AFL Auskick Centre.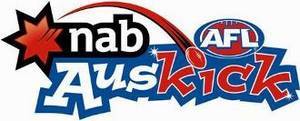 Last Modified on 17/02/2017 09:19