Sign-off on Concept Design for Columbia Park Pavilion
The club is pleased to advise that yesterday, along with the Waverley Park Hawks JFC AusKick Centre and the Notting Hill Brandon Park Cricket Club, we signed off on the concept design plan for the new pavilion at Columbia Park.

It has been many hours spent lobbying, deliberating, negotiating, consulting and collaborating with lots of stakeholders to get to this point. Whilst it is just the first step, it is very exciting to have an agreed upon concept from which detailed plans and specifications will be developed.

The new facility will provide a modern, safe and comfortable environment for our club and will incorporate a 130m2 social space and 4 change rooms with female friendly showers and toilets. The four change rooms will enable the club to have more flexibility of scheduling matches and be able to more smoothly manage the changeover between games. The social area will be almost double the size of the existing Social Room enabling the club to hold small social and fund raising events (such as the Poker Night) in our own facility. The social space will also be able to be opened up into the change rooms to provide one continuous 250 m2 area suitable for holding events such as the club's current After Match function in comfort.

As a club we are pleased with the concept and excitedly looking forward to the next stages in the project - in particular the prospect of construction commencing in September 2017.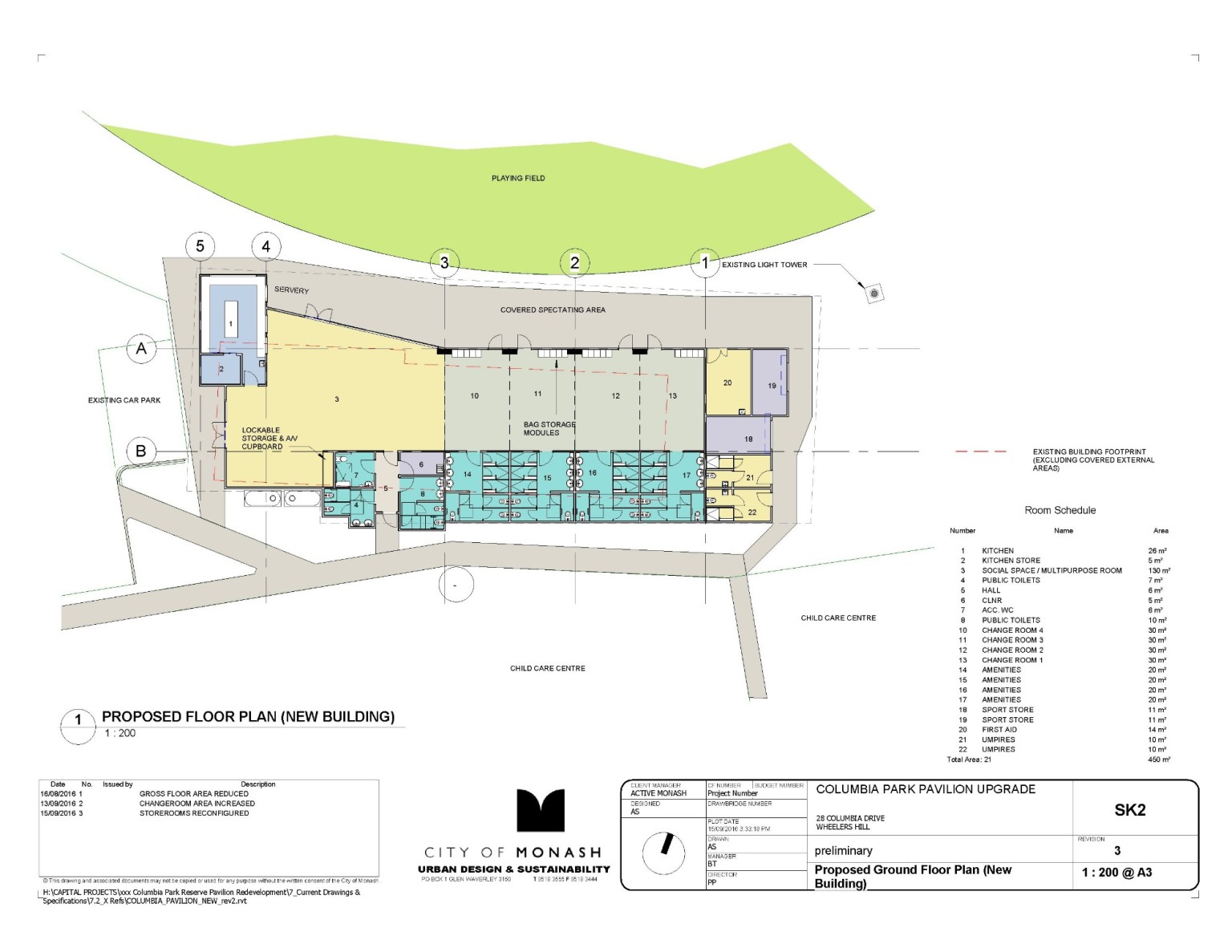 Last Modified on 22/09/2016 16:58