President's Update
Hi to all Waverley Park Hawks members,

It only seems like yesterday that the 2017 season came to an end but all of a sudden the 2018 season is fast approaching. There has been a lot going on over the off-season and I and the 2018 committee would just like to update everyone on what is happening in and around the club.

Firstly, finally the old clubrooms have been demolished after some unforeseen delays. The place looks very different with nothing there but from here on, there will be a lot of activity over the duration of the season. The estimated completion date is now November 2018 which means we will kick off our 2019 season in our new clubrooms (see attached plans to remind everyone what we will be playing out of when complete). In the meantime, during the construction phase we will be using portable sheds supplied when playing at Columbia. We have 2 changerooms, 2 toilet blocks (male and female) and a canteen. Whilst this arrangement isn't ideal, the end result will be more than worth the inconvenience. Please be patient with these facilities!

Another issue we have been wrestling with is where and when to have our traditional Aftermatch functions on Sunday nights. We as a committee have discussed a number of options but have almost completed negotiations with a more than suitable option so that we will still be able to hold our weekly Aftermatch functions as usual. The kids will still be able to have a kick under lights, Mum's and Dad's will be able to socialise and of course we will still celebrate all our kids achievements most importantly! We will make an announcement on the new temporary venue shortly.

With the season just around the corner can i remind everyone the importance of team numbers and registering online asap. It is important that players register sooner rather than later so we can confirm numbers across all teams. If any parents or players are aware of anyone who maybe interested in playing football this year please bring them down to the club to at least try it out. Remember we are offering $20 off registration fees for existing players for each new player(s) introduced to the club from Under 13 and upwards.

Registration Day is on Sunday morning February 25th between 9am and 12pm, this would be a great time to bring anyone thinking of playing or joining the Waverley Park Hawks footy club and talking to coaches and/or committee members re the upcoming season.

Looking forward to the season ahead!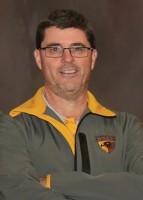 Paul Shaw
President
Last Modified on 23/02/2018 14:43