2018 Registrations Now Open
2018 registrations have opened with our early bird registration discount!
Early registration enables the club to plan for the forthcoming season - it helps to accurately determine the number of teams the club will field, which aids with resource planning, player allocation and team selection.
The early bird discount pricing is $235 for your first child, $195 for your second child and $130 for your third child. We will also continue to subsidise girls' registration fees in 2018 via grant funds – girls' registration fees will be only $155 per player.
Registration fees include a 2018 Waverley Park Hawks Warm-up Top for each player.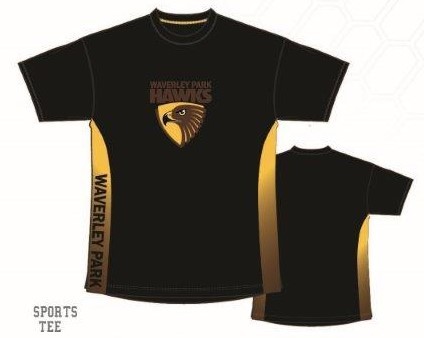 The early bird discount will be available until 15 January 2018.
Returning players will receive a SportsTG e-mail with registration details and a link to the online registration form. It would be appreciated if any returning players who are not intending to return in 2018 could please let the club know via registrar@wphawks.org.au.
There is a Registration link on the club's web site and a Sign Up button on our Facebook page.
Look forward to seeing you all on the field in Round 1 on 15 April 2018.
Further Information

If you have any questions or require further information please contact Anthony Froelich (Registrar) on 0422 956 126 or email registrar@wphawks.org.au
Last Modified on 15/11/2017 10:01