Collingwood players visit the Hawks!
There's been a bit of a Collingwood Football Club flavour to our club this week with Joffa Corfe at Registration Day on Sunday and Scott Pendlebury and Jarrod Blair at training tonight.
Some of our Under 10 Girls, Under 11s and Under 15s had a great night with Scott and Jarrod. They were both generous with their time and happy to get involved with some hands on training, answered questions, signed jumpers and had photos with all the kids.
BTW, there is absolutely no truth to the rumour that we are changing our colours and becoming the Waverley Park Magpies!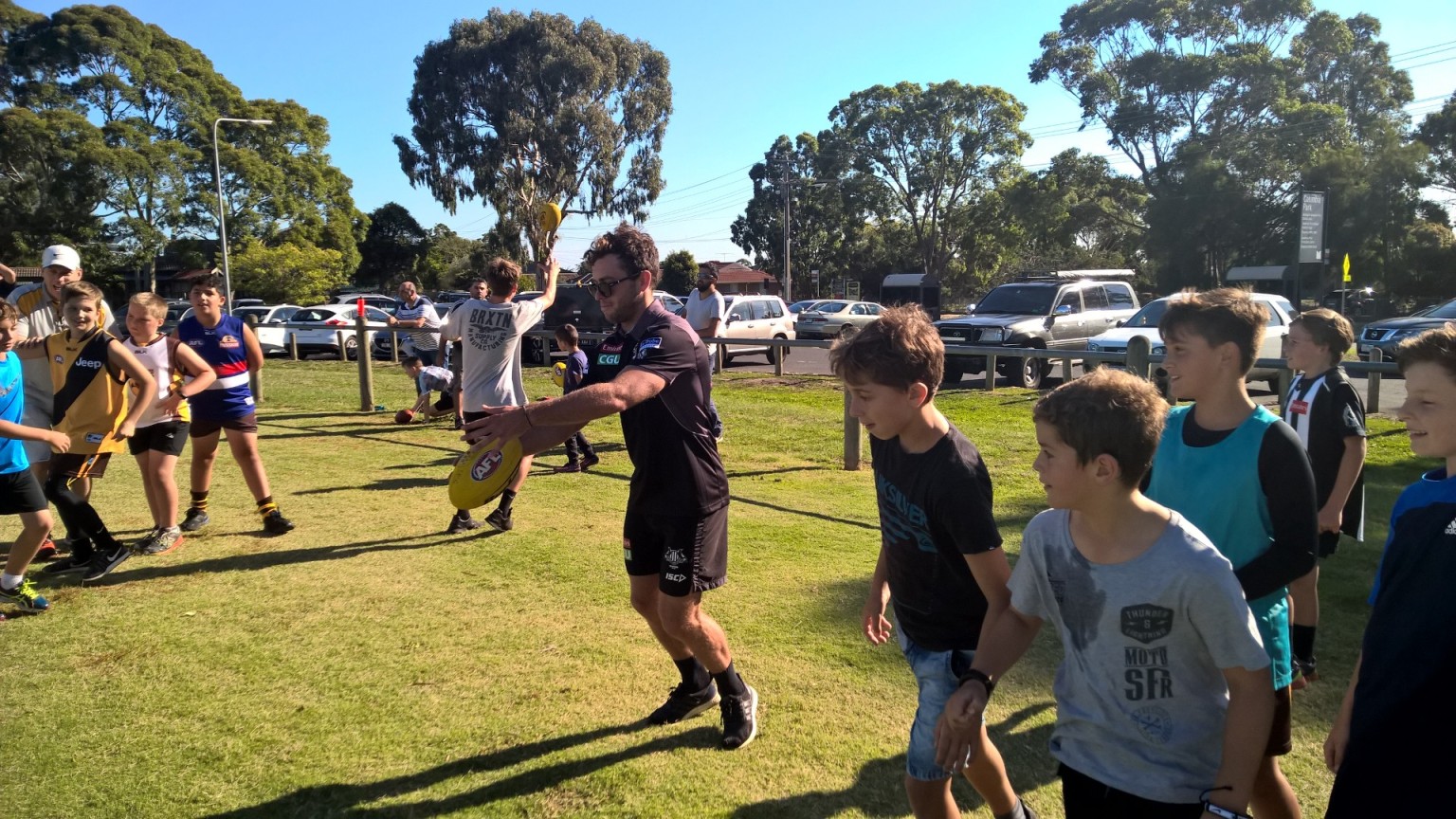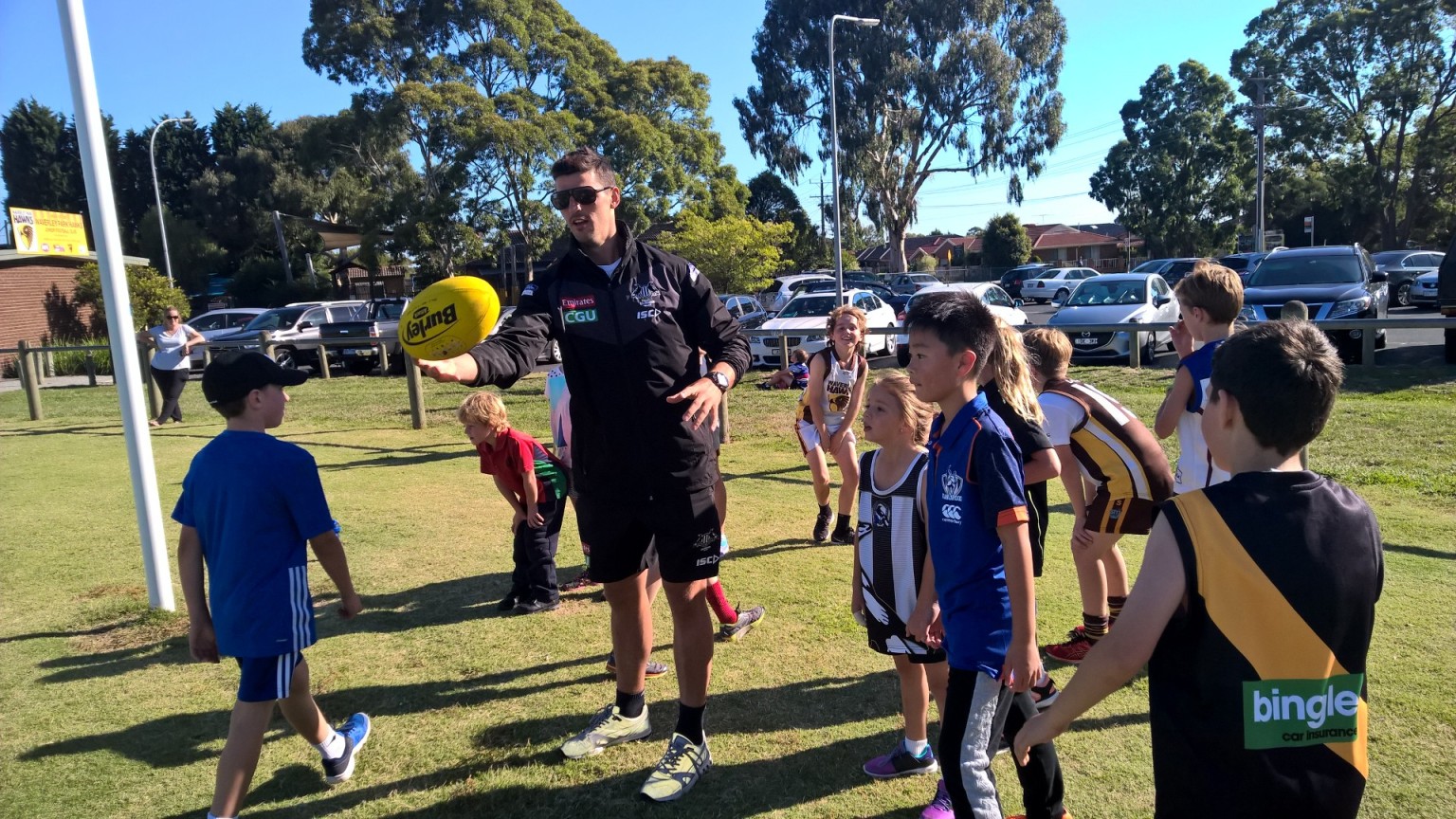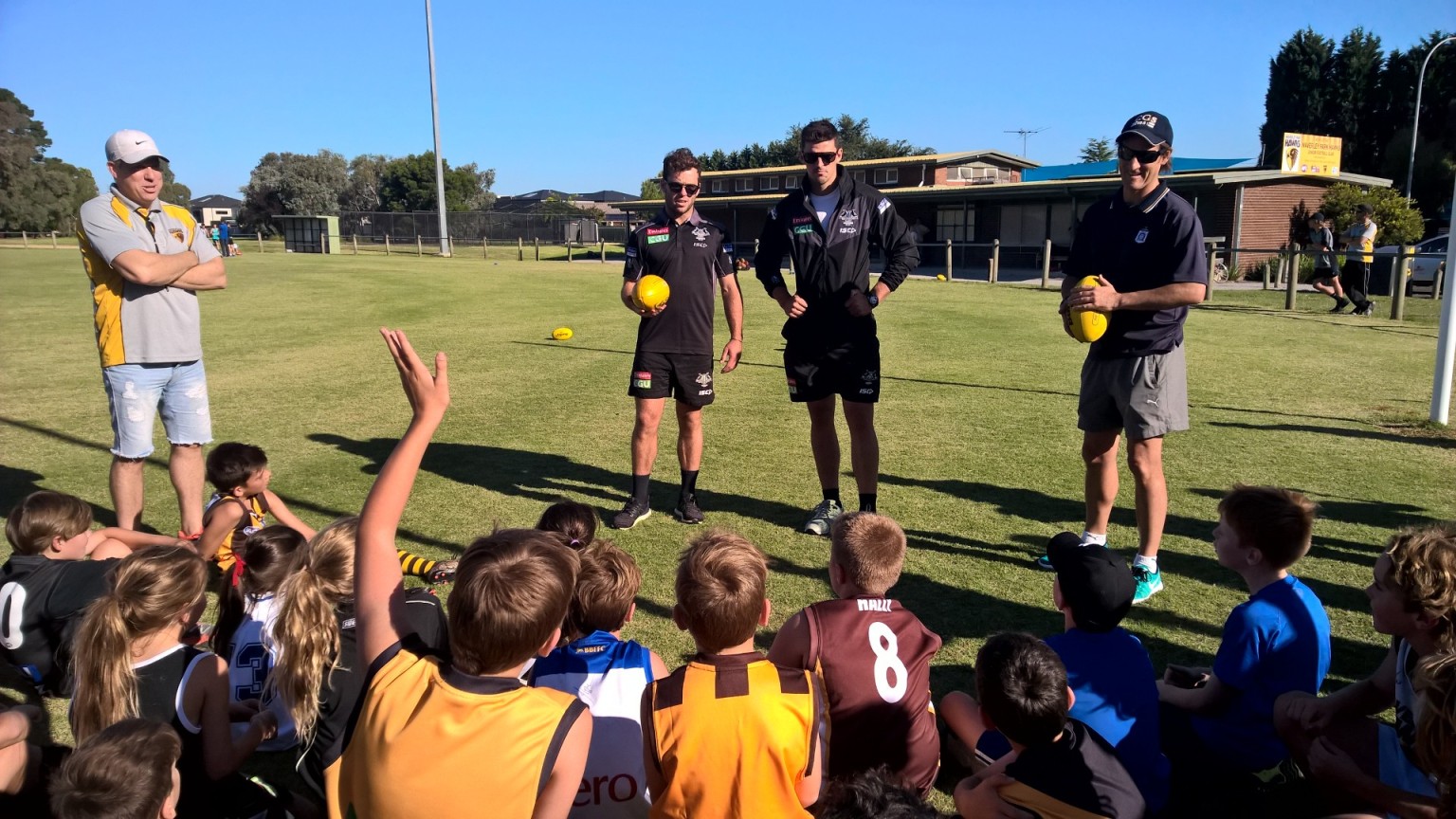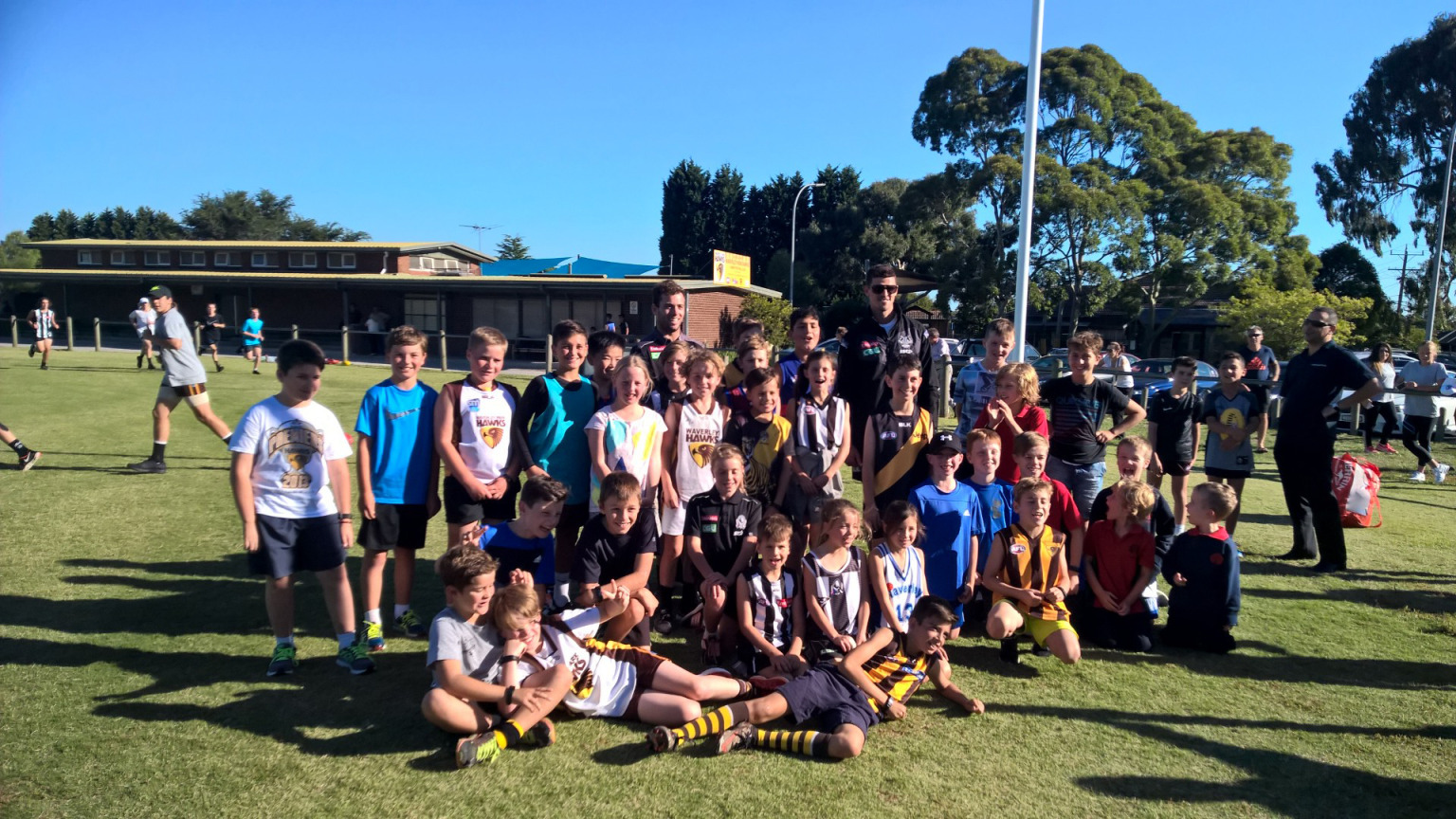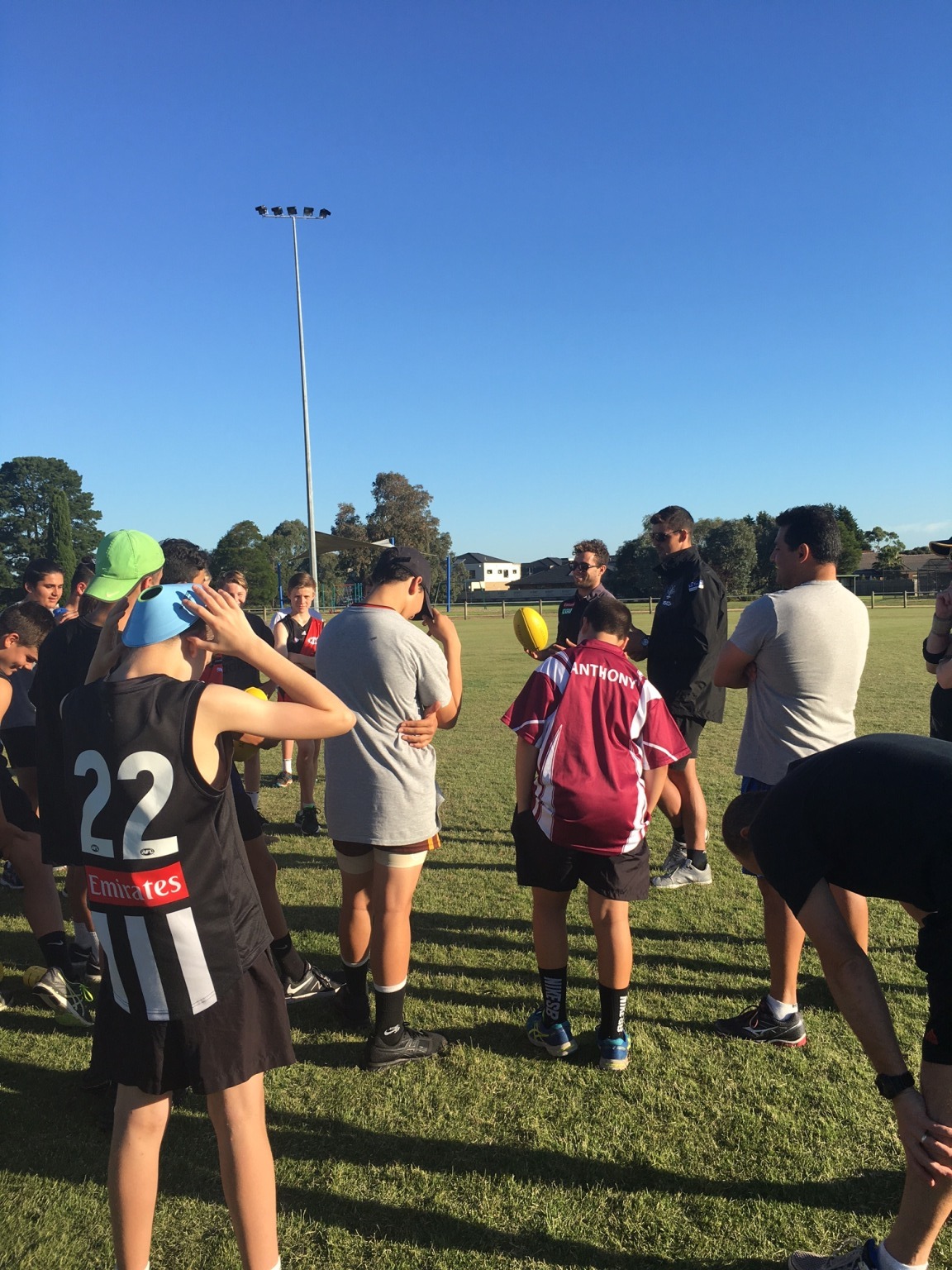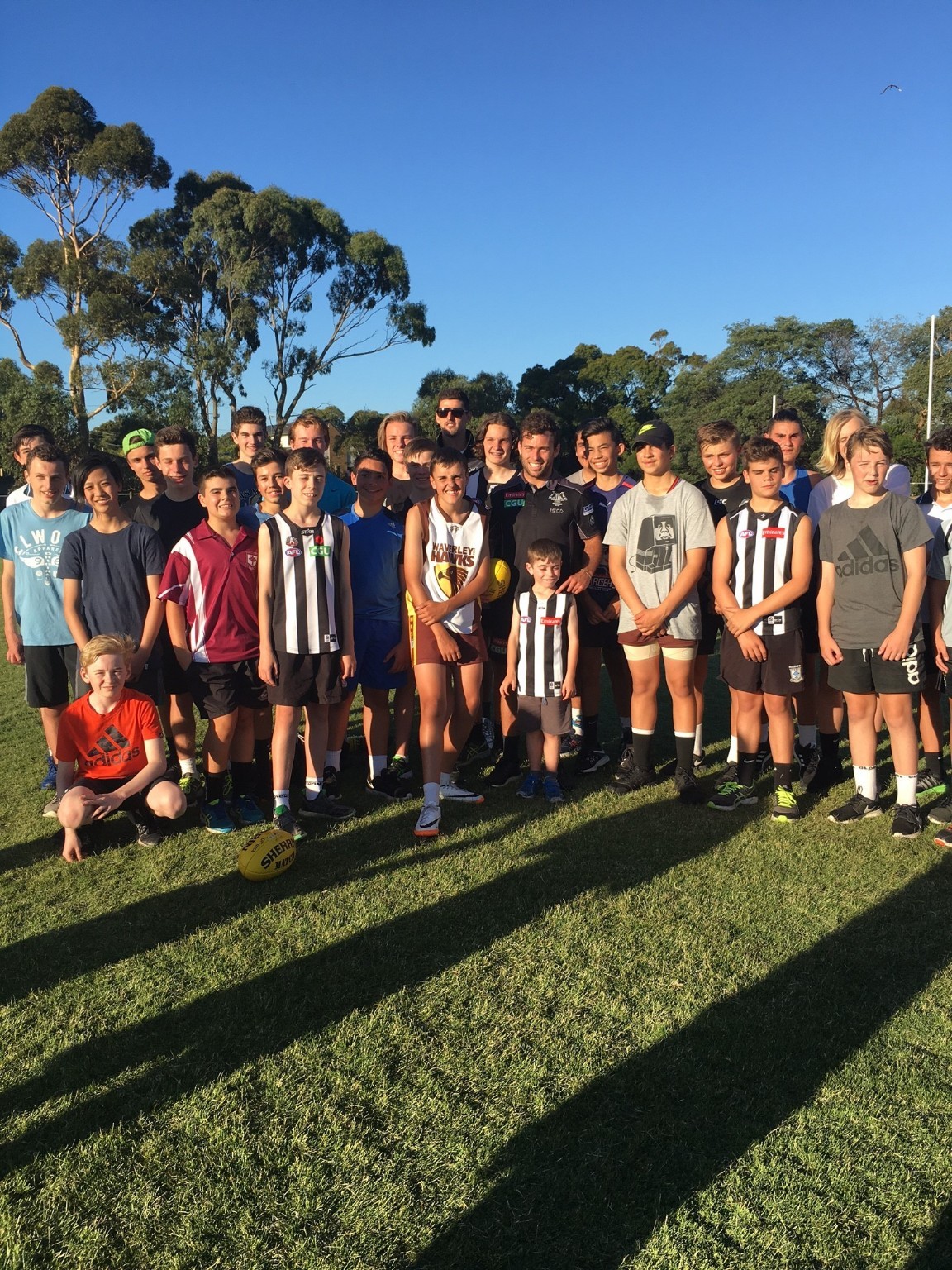 Last Modified on 21/02/2017 21:29