Come and Play Girls Footy in 2017
Are you a girl turning 7 to 16 in 2017 who loves her football? Excited by the launch of the AFL Women's league? Why not get involved with a local junior club? Come and join the Waverley Park Hawks Girls' teams!
The 2017 season will be our fifth year involved in girls' football and we will be fielding Under 10, 12, 14 and 16 teams in the South Metro Junior Football League.
Our focus is on having fun, developing new skills, making new friends and enjoying the great game of football in a supportive environment.
So, whether you have played before or looking to play football for the first time, our family and community minded club can cater for you.
Interested? Then Come and Join Us!
Interested in playing or would like to find out more? Then come to our information session on Monday 19 December commencing at 5:00pm at Columbia Park. There will be an informal training session for the girls followed by a bbq. You'll be able to meet the coaches and have any of your questions answered about girls' football.
Alternatively if you can't make it Monday contact our Girls Football Coordinator Scott Adams via 0417 316 894 or girlsfootball@wphawks.org.au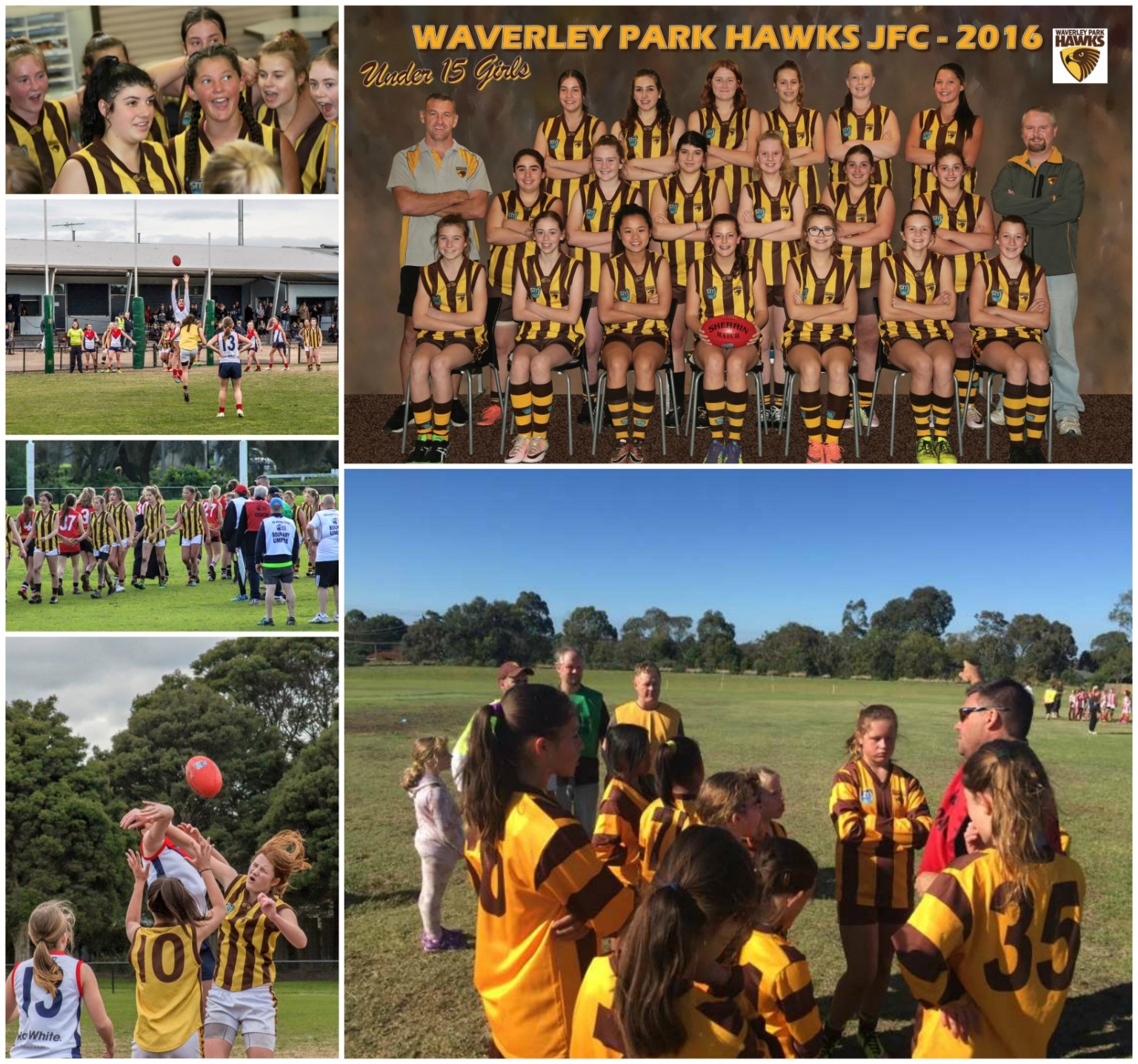 Last Modified on 15/12/2016 15:37