$2000 Lucky Draw - Sunday 12.30pm
The club is running a $2000 Lucky Draw to raise funds towards installing coaches' boxes/shelters at Lum Reserve.
Thank you to all those families that have taken a book of raffle tickets to sell in the Lucky Draw to be drawn this Sunday at Presentation Day. The draw will take place at the conclusion of all the team and club presentations at approximately 12.30pm.
All raffle tickets and money need to be returned on Sunday to Club Treasurer, Adam White prior to the draw. Please also return all unsold tickets.
The Committee of the Waverley Park Hawks Junior Football Club thank you for supporting this important fundraising initiative to improve our facilities.
Good luck to all those who have purchased tickets in the Lucky Draw!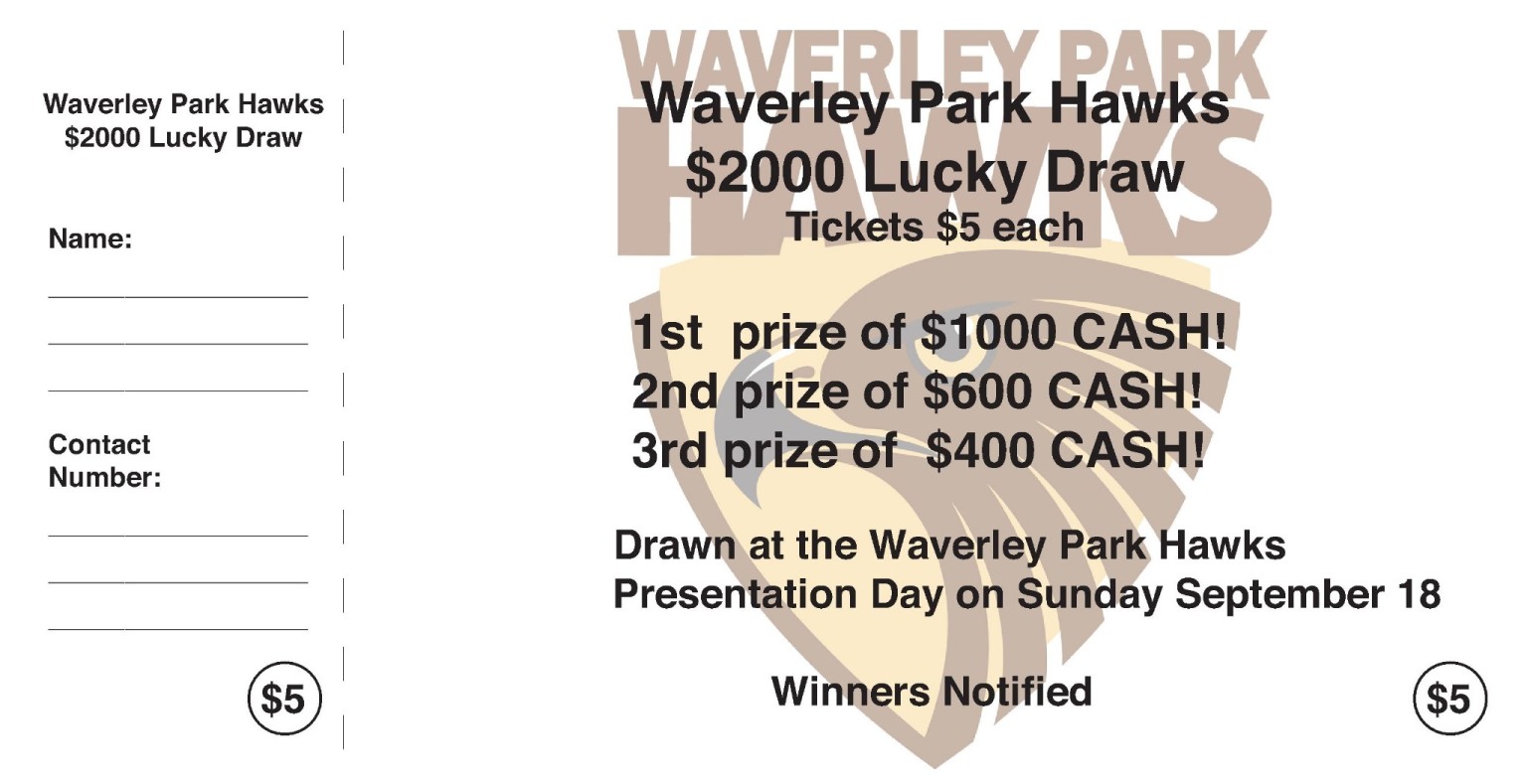 Last Modified on 13/09/2016 09:30