Home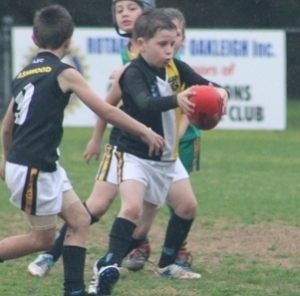 Magpies 2017
Ashwood hope to enter seven teams this year from Under 8s through to Under 13s plus we are very excited to be entering our very first girls team.
Training for all teams commences on the week of Monday March 13 at Essex Heights Reserve and everyone is invited to attend. Training times listed below.
The first game of the season in on Sunday April 23rd.
2017 Teams

Girls teams U10-14 TBC
Coach: Tim Elliott. Training: Friday 5.00-6.00pm

Under 8 (must be a minimum of 7 years on the 30th April)
Coach: Tim Lee. Training: Friday 5.30-6.30pm
Under 9 (born on or after the 1st Jan 2008)
Coach: Dan Hanrahan. Training: Friday 5.30-6.30pm

Under 10 (born on or after the 1st Jan 2007)
Coach: Tim O'Meara. Training: Wednesday 4.30-5.30pm

Under 11 (born on or after the 1st Jan 2006)
Coach: Phil Morrison AC: Andrew Croxford. Training: Wednesday 5.30-6.30pm

Under 12 (born on or after the 1st Jan 2005)
Coach: Rick Loveless AC: Dan Billing. Training: Tuesday & Thursday 4.30-5.30pm

Under 13 (born on or after the 1st Jan 2004)
Coach: Paul Hattersley AC: Sean Murphy. Training: Tuesday & Thursday 4.30-5.30pm

All players must register using the online registration process
A maximum of 24 players per team applies and registrations will close if this number is reached . A waiting list will be created and if we get enough numbers we will add an additional team. This cannot be quaranteed so get in early.
The first big event of the year is the Jumper Presentation night on Wednesday April 19th. Only registered players will recieve their jumper on the night.
New players must provide proof of age - birth certificate, passport, health centre book or baptism certificate
Registration costs (per season)
$195 first child
$165 second child and thereafter
$150 female players
Different shorts are required for home (black) and away games (white) as well as league branded black socks. These are available to purchase at training. Shorts $25 a pair and socks $10. Don't forget that all players are required to wear a mouthguard to take the field.
https://membership.sportstg.com/regoform.cgi?aID=7972&pKey=5ca670fc02cf097685d5f504bcafcabf&cID=90118&formID=36056
Further questions on player registration should be directed to Club Secretary Dale Wain. dalewain@aflvic.com.au Mobile: 0419 166 300
Ashwood Auskick for children age 5 and above is on Saturday mornings commencing on Saturday April 22nd. See drop down menu above for details.