Hoodie Orders Now Open - Order Here!!!!!
Hello everyone.
You can now Order you very own North Brisbane Basketball Dragons Hoodie. These can be for the players as well as for the parents who would like to wear our clubs colors when they support their child.
This will be a made to order item. Costs of the Hoodies will be $40 They are of a good quality and good sizing as well. The sizes range from XS to 5XL.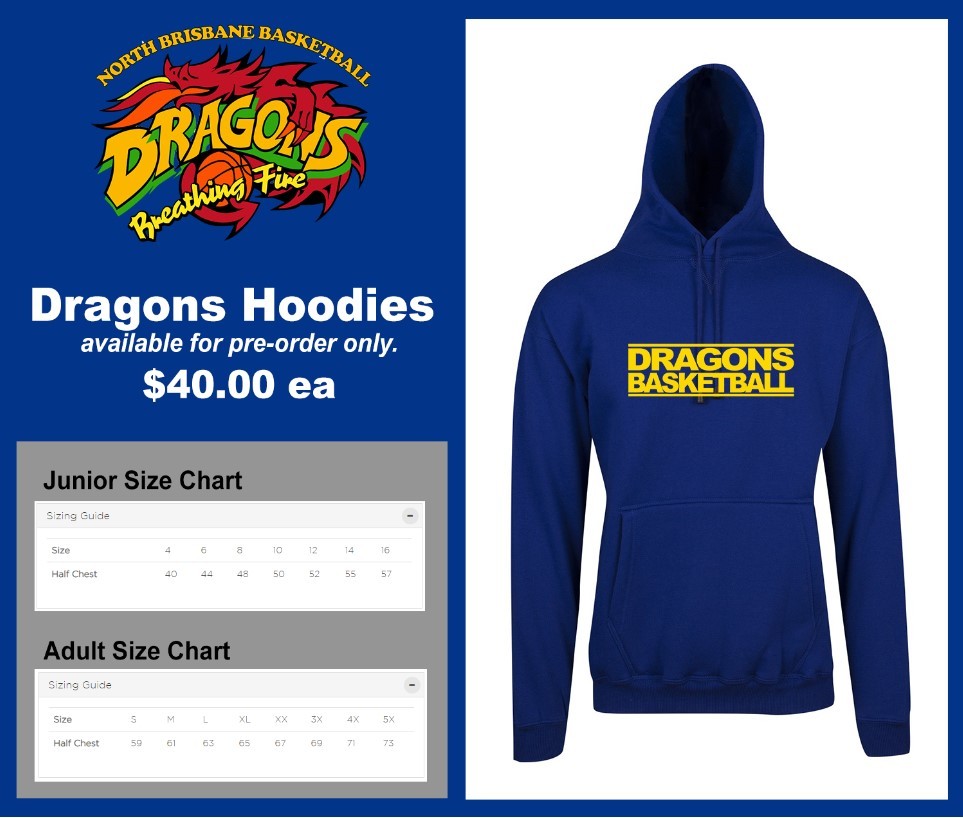 You can order your Hoodie by going to the following link - Orders will only be open for a short time and will close 17 May 2019.
Last Modified on 03/05/2019 09:27