Congratulations Angus & Yianni
Yeronga team mates Angus Pearn & Yianni Saroglou recently attended the AFL State Championships held at Rockville Park, Toowoomba.
The boys were keen, with fire in their bellies the battle lines were drawn on day 4 when MET North (Angus) vs MET East (Yianni). Both boys played strong footy with determination and commitment.
Yianni was very grateful for the experience.
Team work is the key factor of a successful team, never give up on the ball and play every quarter as if it's the last quarter you will play in your AFL journey. Be disciplined and respect your coach and fellow team mates.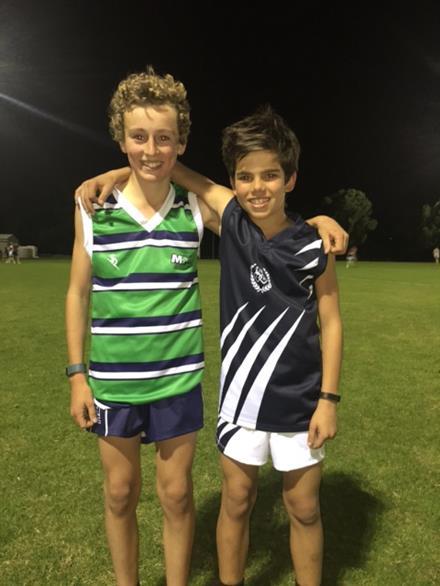 Last Modified on 22/06/2015 09:18