2016 PRESENTATION DAY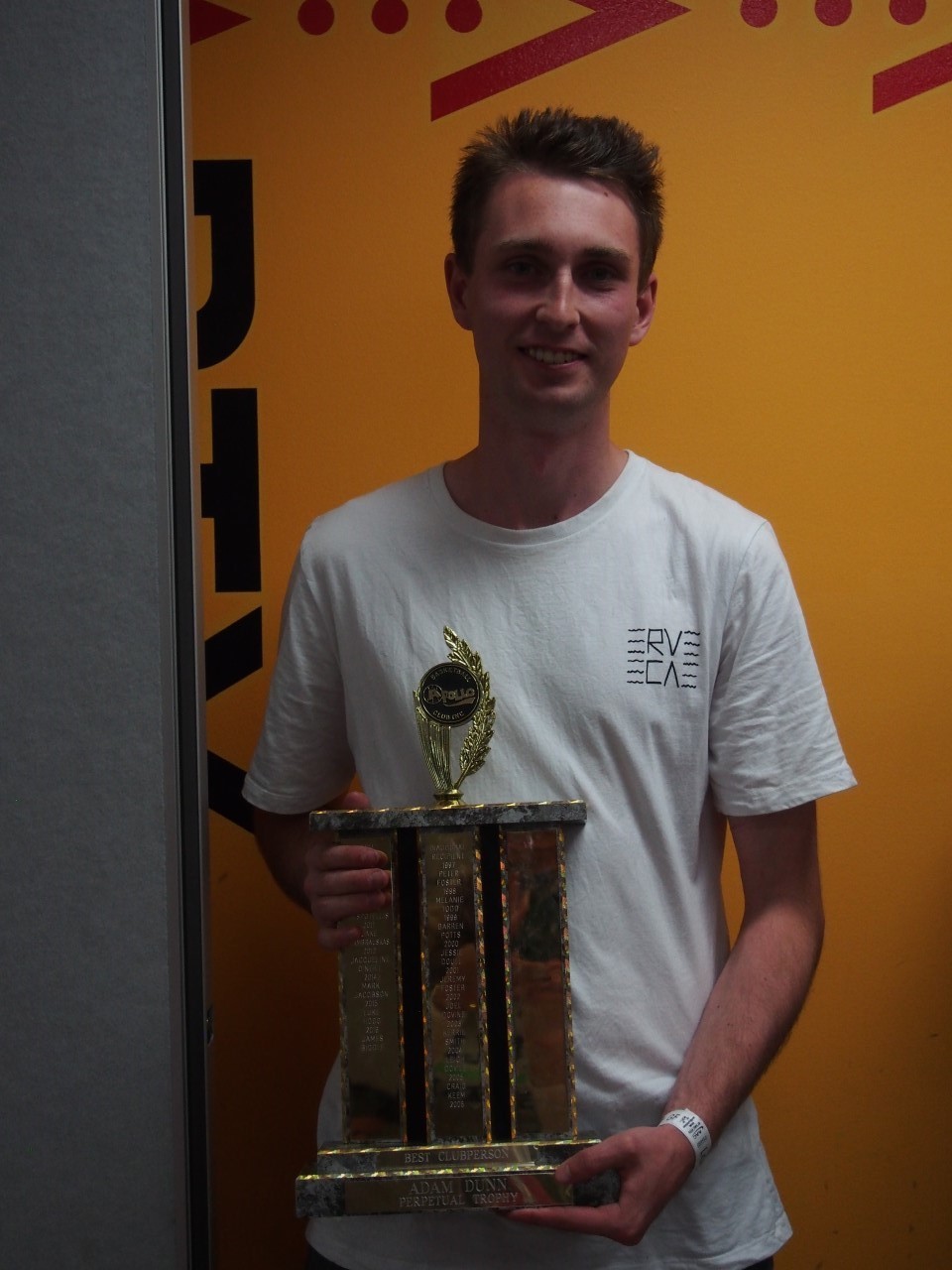 On behalf of the Apollo Basketball Committee, I would like to take this time and thank all the players and parents that attended our presentation night last Thursday evening at Latitude. It was again a very popular night with the kids and our way of saying thank you for supporting our club.
Firstly I would like to thank all those who helped put the night together and make it a success.
Our award presenters, Brad Tucker, Adam Meikle and Lyn Smith, thank you for giving up your valuable time and helping the night be special for our players.
To all the players who received their 100, 200 and 300 game awards, and our 10 year players, thank you for continued commitment to Apollo Basketball.
To our recipients of our Service Awards - Peter Morgan and Jane Matthes, thank you for volunteering your time season after season. It is through our volunteers that we have created such a successful club.
Congratulations also go to James Biddle who was this year awarded with the Adam Dunn award given to a younger person who has contributed in the capacity of player, coach or on committee or shown exemplary leadership around the club. Given the amount he does season on season for Apollo it is well deserved.
Finally huge congratulations and thank you to Hass Mekhammer, who has the 300 game award named after him.
Thank you once again for coming out to support Apollo Basketball Club, as without the tireless work from the committee and volunteers, all of the parents and most important of all you the players we would not have a club at all.
Thank you again and remember registrations are now open for next season. I look forward to seeing you on and around the courts.
Regards
Michael Goulimis
President
Apollo Basketball Club
2016 Award Winners
100 Games
Tristan Andrew
Eloise Angus
Ella Biddle
Astin Borg
Devan Borg
Daniel Chirila
Axel Dawson
Roxie Dawson
Bailey Harbord
Ben Hunter
Jack Hunter
Joshua Lackas
Liam McMahon
Taj Merrett-Collie
Adam Murray
Abigail Patterson
Lucas Pausic
Gillian Phelan
Alex Pritsis
Taj Ruggieri
Suzie Sabbagh
Bailey Schriner
James Stevens
Holly Tangey
Axel Wicklein
Ben Williams
Jessica Williams
Max McKay
Gemma Chesser
Owen Kortholt
Tessa Pickett
Liam O'Connor
200 Games
Lara Aickin
Lachlan Bachelor
Riley Bedrac
Nathan Gittos
Jordan Edgell
Sebastian Molloy
Harry Shields
Georgia Tait
Georgia Kitchell
Grace Pengelly
300 Games
Ryan Dambrauskas
Olivia Henry
Jack Morgan
Luke Reilly
10 Year Award
Ryan Dambrauskas
Olivia Henry
Jordan Smith
Luke Reilly
Last Modified on 16/11/2016 22:05