APOLLO REPRESENT DIAMOND VALLEY BASKETBALL ASSOCIATION
Over the past few weeks, Apollo has been selected to represent Diamond Valley Basketball Association as "Team of the Week" for Diamond Valley Eagles Men's and Women's games at the Community Bank Stadium in Diamond Creek and Diamond Valley Basketball Stadium in Greensborough.
The U8 Girls and U10 & 12 Boys thoroughly enjoyed being introduced at the start of the game, holding the Australian flag through the National Anthem, being the floor sweepers during the game and participating in activities on court at ¼ and ¾ breaks.
Thank you to Diamond Valley Eagles for allowing our boys and girls to be a part of such a great activity and to the Mums and Dad's for being the 'taxi drivers' and coming along to support the local league.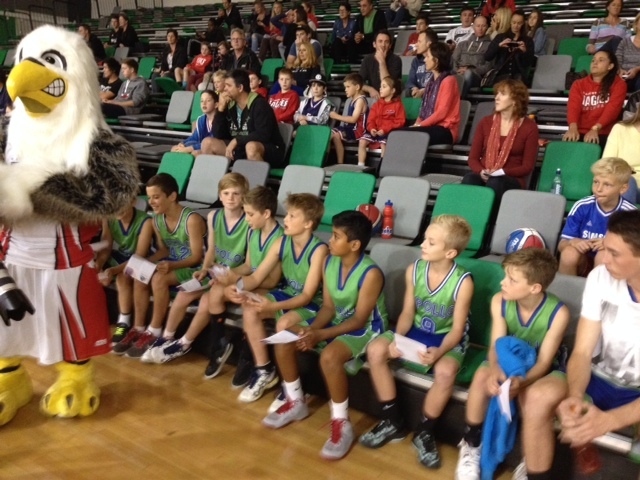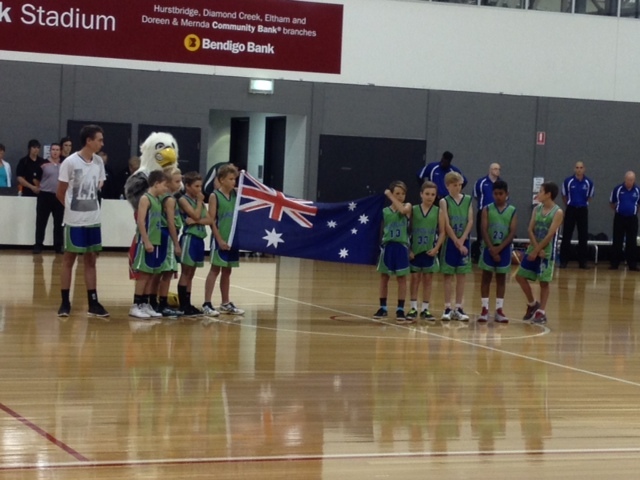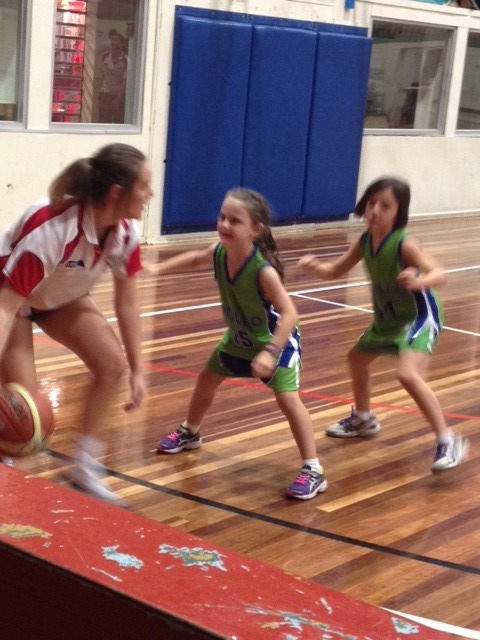 Last Modified on 01/05/2014 17:01