Bombers Shelter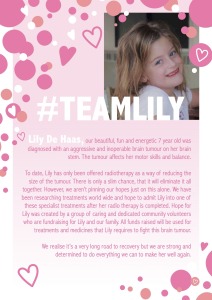 Welcome to the Riddell Football & Netball Club.
Home of the Mighty Bombers
Lets all get behind the De Haas Family by supporting Team Lily! check out their facebook page; https://www.facebook.com/LilyDehaas/
Make sure you come along to the Colour Fun Run & Netfit night from 5pm on Thursday April 20!!
Be sure to buy a wrist band ($5)
CONGRATULATIONS TO THE A GRADE NETBALLERS - 2016 PREMIERS - BACK TO BACK!!!
2017 information coming in following weeks....
Read the weekly Coaches reports under 'Match Reports' above.
Get your 2016 Bomber Membership, click here for Membership Details
Meet the 2016 RFNC Committee, click here to see who's who in the zoo!!

To find out what's going on around the club. Click on Bombers Headlines at the top of the page....
Get even more news on our Facebook page - Click Here