News & Info
2018 Representative Player Nomination Form,
Nomination forms for the four Junior Group 6 Representative Teams.
Starting next season, the Razorbacks Teams replace the Redbacks Programme, with the Ladies League Tag and Under 23's Teams also known as the Razorbacks. U/14 Group 6 Representative Team U/15 Group 6 Representative Team U/16 Razorback Representative Team U/18 Razorback Representative Team Trials will be on Sunday the 24th of September at Kirkham Oval, Harvey Shephard Playing Field, Elderslie Times to be confirmed after player nominations have been received. Closing date for applications is Friday the 15th of September 2017. Please note the U/13 Development side nominations at this stage will be advertised when the Junior League resumes in the 2018 season
for Nomination Forms, Click Here
---
2017 Presentation Day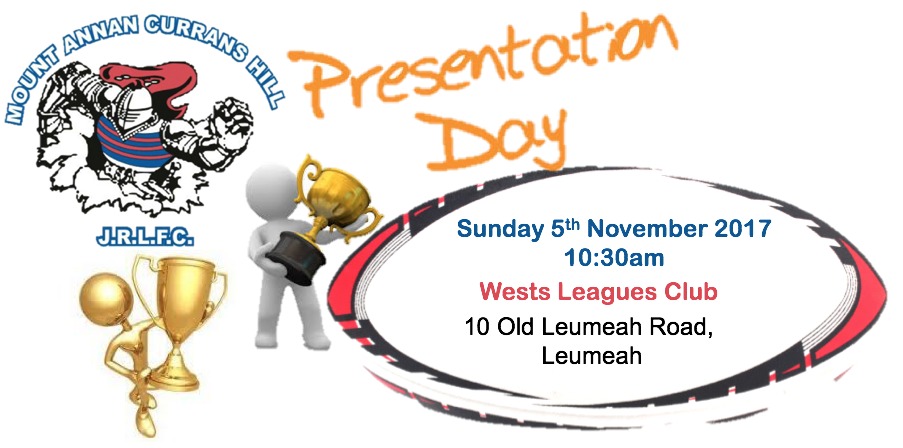 ---
#shooshforkids week
Thank you to all teams that participated in #shooshforkids week.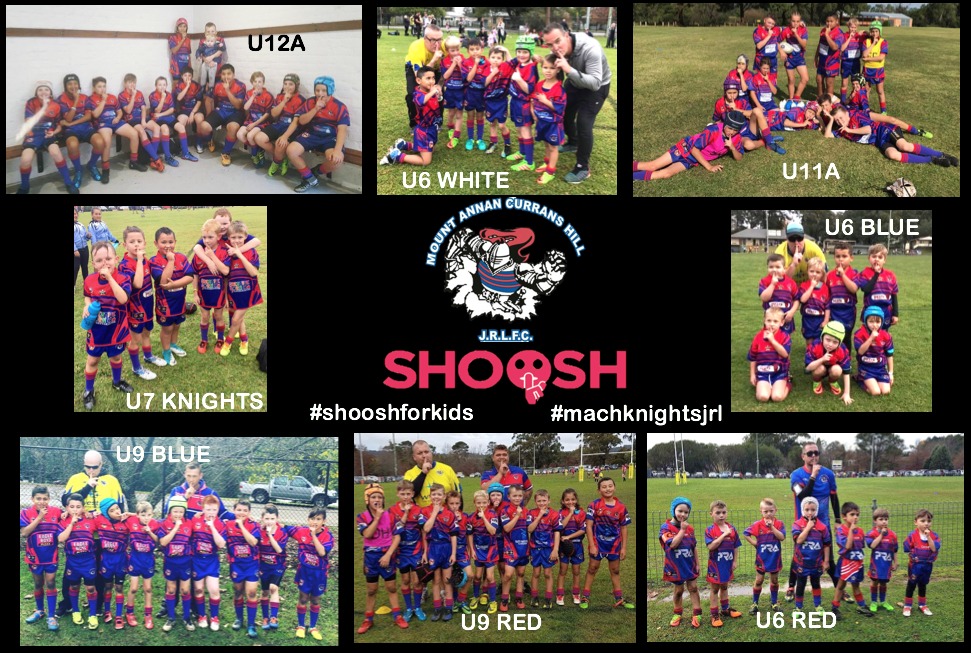 ---
Our 2017 Sponsors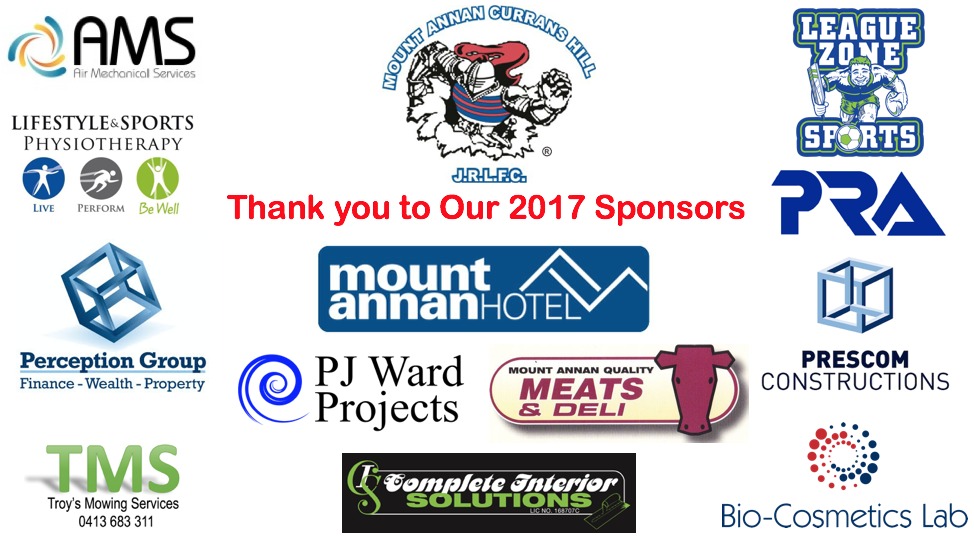 ---
2017 Coaching Appointments
MACH Knights are pleased to announce and congratulate the following coaches on their appointments for the 2017 season.
MINI COACHES -
U6 RED – PATRICK ARLEGUI
U6 BLUE – SCOTT CAWLEY
U6 KNIGHTS – SALLY RYE
U7 RED- BOBBY GERRARD
U7 BLUE – DANIEL JOHNSON
U8 – BRETT MC PHERSON
U9 BLUE – JOHN FERGUSON
U9 RED – SCOTT CAWLEY
MOD COACHES -
U10A – CHRIS BROOKS
U10B - TIM NOTT
U11 – JASON WARD
U11 - (SECOND COACH TBA AFTER GRADING)
U12 – DAVID ODGEN
INTERNATIONAL -
U13 – JASON GILL
U14 – RICK RYE
U14 – (SECOND COACH TBA AFTER GRADING)
U16 – PAUL FLEMING
Congratulations to all our Coaches and bring on season 2017.
---
2017 Registration
***REGISTRATION DAY ***
We will be down at Mount Annan Marketplace on Saturday 28th January from 10:30am
2017 ONLINE REGISTRATIONS ARE OPEN!!
Follow the link:-
https://playnrl.com/register/player/
---
Working With Children Check
All volunteers are required to carry out a working with children check, as a volunteer this is free.
Click on the following link, fill out the form and take to the RMS, The RMS will issue with a number that will need to be handed to the club. As a volunteer there is no cost for this.
https://wwccheck.ccyp.nsw.gov.au/Applicants/Application#
---
No Smoking in Spectator Areas @ Public Sports Grounds
Section 6A of the Smoke-free Environment Act 2000 makes a number of outdoor public places smoke-free.
From 7 January 2013, smoking is banned in spectator areas at public sports grounds and other recreational areas in NSW. However, smoking will only be banned when an organised sporting event is being held.
Major sporting facilities are included under the definition of a public sports ground and will be required to comply with the new law. Other outdoor sporting facilities, such as Local Council playing fields, are also covered by the new law.