Round 13 Draw - 20-21 July 2019
Junior Rugby League returns this weekend after two weeks off due to wet weather and school holidays. All our teams will be playing away due to the designated weekend off that the Junior League gives to our club.
Under 5 will be taking part in the Superhero Day at Bill Delauney Reserve.
Under 8/1, Under 10 and Under 16 Girls will be involved in the Greenacre Tigers Gala Day at Roberts Park.
Super 15 and Under 16/1 will be involved in the East Campbelltown Eagles Gala Day at Waminda Oval.
The only Bulls team playing this Sunday will be the Under 17's with their game at Seddon Park in Glenfield with kick off at 10:00am. The Under 17's are now into the top four and the form team of the competition in recent weeks.
A note of appreciation to Wests Macarthur Junior Rugby League and the New South Wales Rugby League for supporting the Bulls with game requests.
Printable Draw (PDF) is attached. Click on venue name for ground map.
SATURDAY 20 JULY 2019
BILL DELAUNEY RESERVE (The River Rd & Henry Lawson Dr, Picnic Point)
Under 5 (Ameihn) vs Bank Sports 9:00am 4*8m (Superhero Day)
Under 12 (Chady) vs St Christopher's 1:45pm 2*20m
PETER HISLOP PARK (Everley Road, Auburn)
Under 6 (Samisoni) vs Berala 10:40am 4*8m
KILLARA RESERVE (29 Lawson St, Panania)
Under 9 (Andrew) vs St Johns 9:00am 4*8m
Under 9 (David) vs St Johns 10:30am 4*8m
Under 7 (David) vs St George W 12:45pm 4*8m
Under 6 (Amanda) vs Milperra W 1:30pm 4*8m
Under 12 (Brian) vs St George 2:15pm 2*20m
ROBERTS PARK (Waterloo Rd & Napoleon Rd, Greenacre)
FIELD 1
Under 10 (Rabih) vs Greenacre 9:00am 2*20m (Gala Day)
Under 16 Girls (Carolina) vs Greenacre 2:20pm 2*20m (Gala Day)
FIELD 2
Under 8 (Bill) vs Greenacre 9:00am 4*8m (Gala Day)
BEGNELL OVAL (75 Madeline St, Belfield)
Under 8 (Marlon) vs St Johns 9:00am 4*8m
Under 13 (George) vs St Johns 2:10pm 2*25m
TERRY LAMB COMPLEX (Banool St, Chester Hill)
Under 11 (Chris) vs Chester Hill 11:20am 2*25m
STEVE FOLKES RESERVE (McClean St, Georges Hall)
Under 11 (Zahi) vs Bank Sports W 12:50pm 2*20m
SEDDON PARK (22 Newtown Rd, Glenfield)
Under 14 (George) vs Liverpool 12:50pm 2*25m
BENHAM RESERVE (28 Grampian Ave, Minto)
Under 14 Girls (Amanda) vs Minto 11:15am 2*20m
Under 16 (Huss) vs Ingleburn 1:15pm 2*30m

WAMINDA OVAL (Cnr Waminda Ave & Macquarie Ave, Campbelltown)
Super 15 (Huss) vs East Campbelltown 12:20pm 2*25m (Gala Day)
Under 16 (Stan) vs East Campbelltown 2:20pm 2*30m (Gala Day)
SUNDAY 21 JULY 2019
SEDDON PARK (22 Newtown Rd, Glenfield)
Under 17 (Max) vs Minto 10:00am 2*30m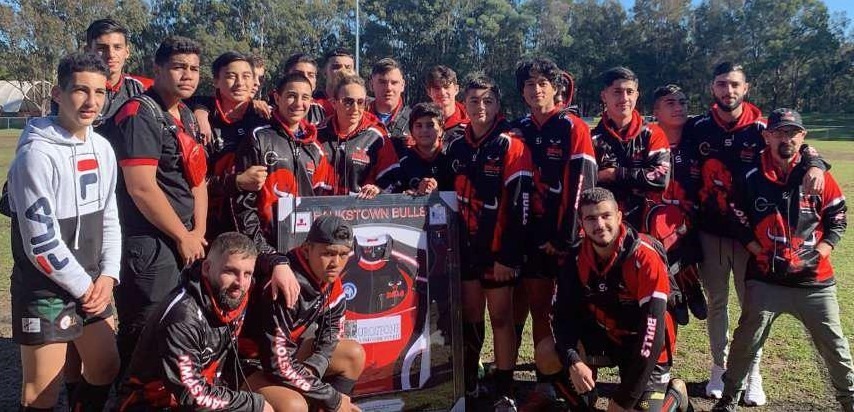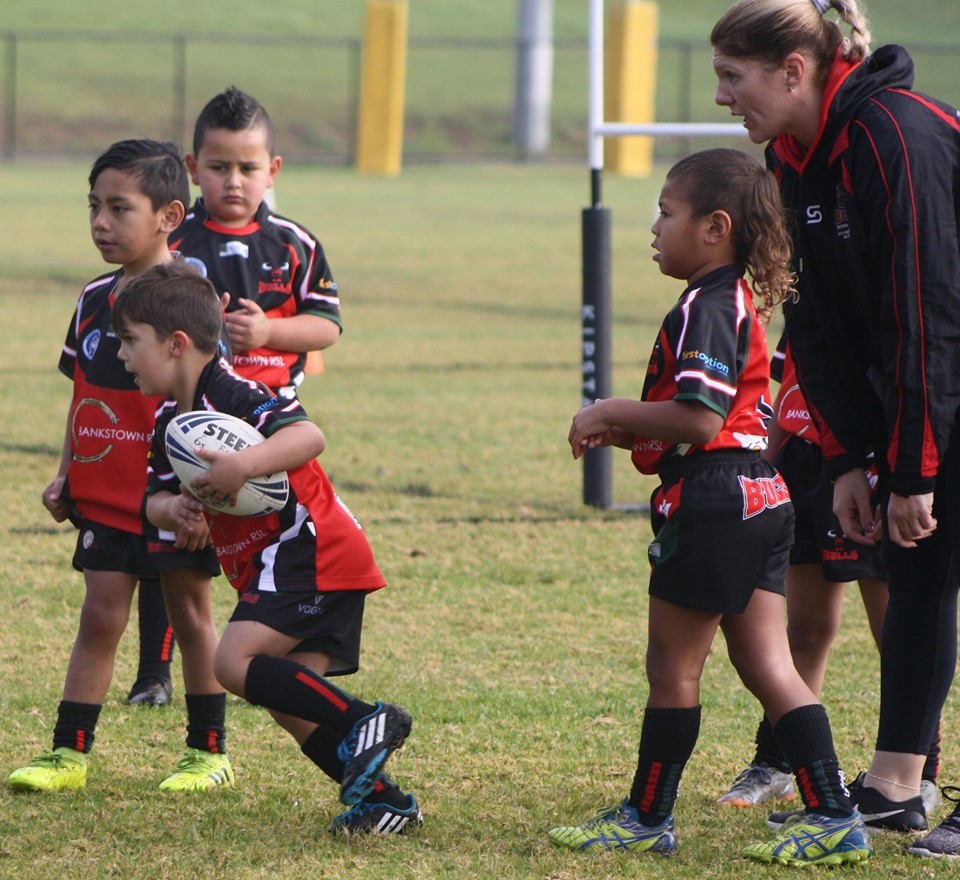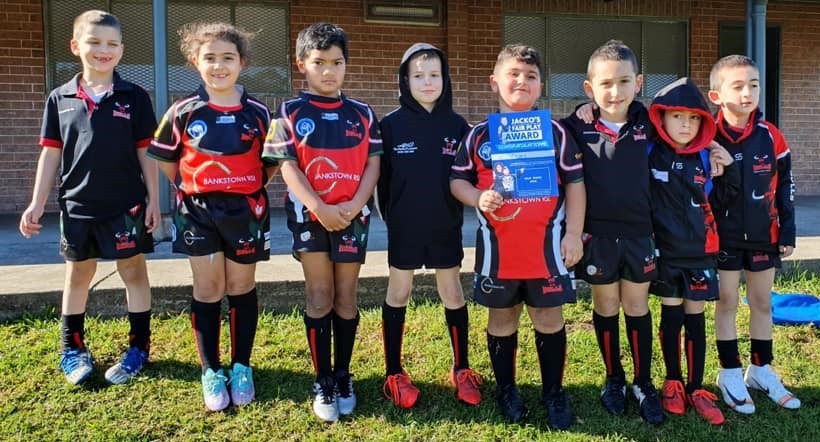 Bankstown Bulls Junior Rugby League Football Club Inc.
Last Modified on 18/07/2019 12:34