Training has started - Players & Coaches Wanted
Pre-season training has now commenced for the 2019 season. The Bankstown Bulls JRLFC are aiming to field teams from Under 5 to Under 18 including two all-Girls sides for Under 13-14 & Under 15-16.
Players are required for all our sides. We welcome new, returning, former and transferring players to our club. The Bankstown Bulls JRLFC is a Level 3 Good Sports Club and won the 2018 International Club Championship.
Training is every Tuesday and Thursday at Ruse Park, 80 Stacey St South, Bankstown (cnr Gartmore Ave).
Training Times & Coach Contacts are available on the 2019 Information Page - click here.
Players can register online by clicking here.
Need assistance with registration please email rego@bankstownbulls.com or call 0488 275 900.
Coaches and Trainers are required for teams across our club. If you're interested in coaching a team or help train a team please email info@bankstownbulls.com or call 0488 275 900.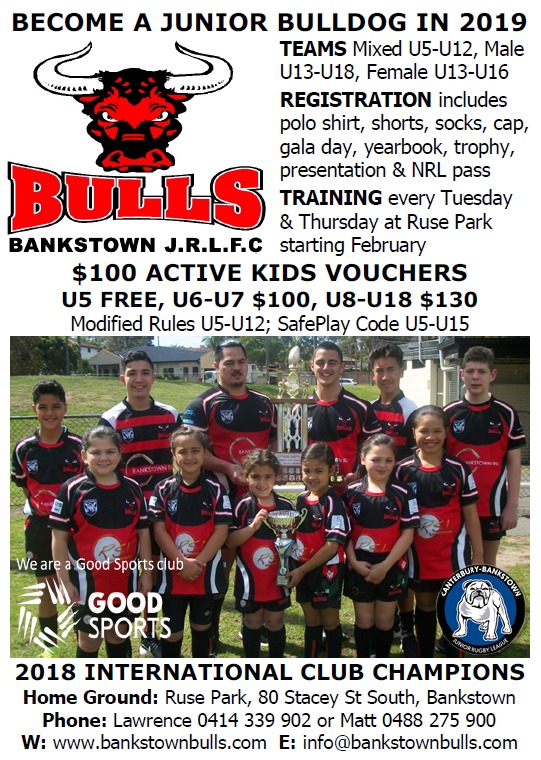 Bankstown Bulls Junior Rugby League Football Club Incorporated
Last Modified on 16/03/2019 11:09