Girls Players Wanted U5-U16, all-Girls teams U13-U16
Following on from the success of our Girls players in 2018 the club have decided to attempt to field two all-Girls sides in 2019. Life Member & 2018 Under 5 coach Amanda Nabhan will be coaching our Under 13-14 side and Carolina Funa will coach the Under 15-16 Girls side.
Both Amanda and a team official from another side approached the Executive to put together a Girls side and the Executive support their ambitions. Amanda and Carolina have been appointed the coaches and need support in recruiting players for their respective teams.
Under 13-14 Girls must be born in the years 2005-06
Under 15-16 Girls must be born in the years 2003-04
Both Amanda's and Carolina's contact numbers are on the 2019 Information Page.
In 2018 Amy Tu'ifua became the first Girl in the clubs history to win the Ray Farah Junior Player of the Year award playing for one of our Under 7's teams.
Training is at Ruse Park, 80 Stacey St South, Bankstown (cnr Gartmore Ave).
Bankstown Bulls JRLFC Inc is a Level 3 Good Sports Club.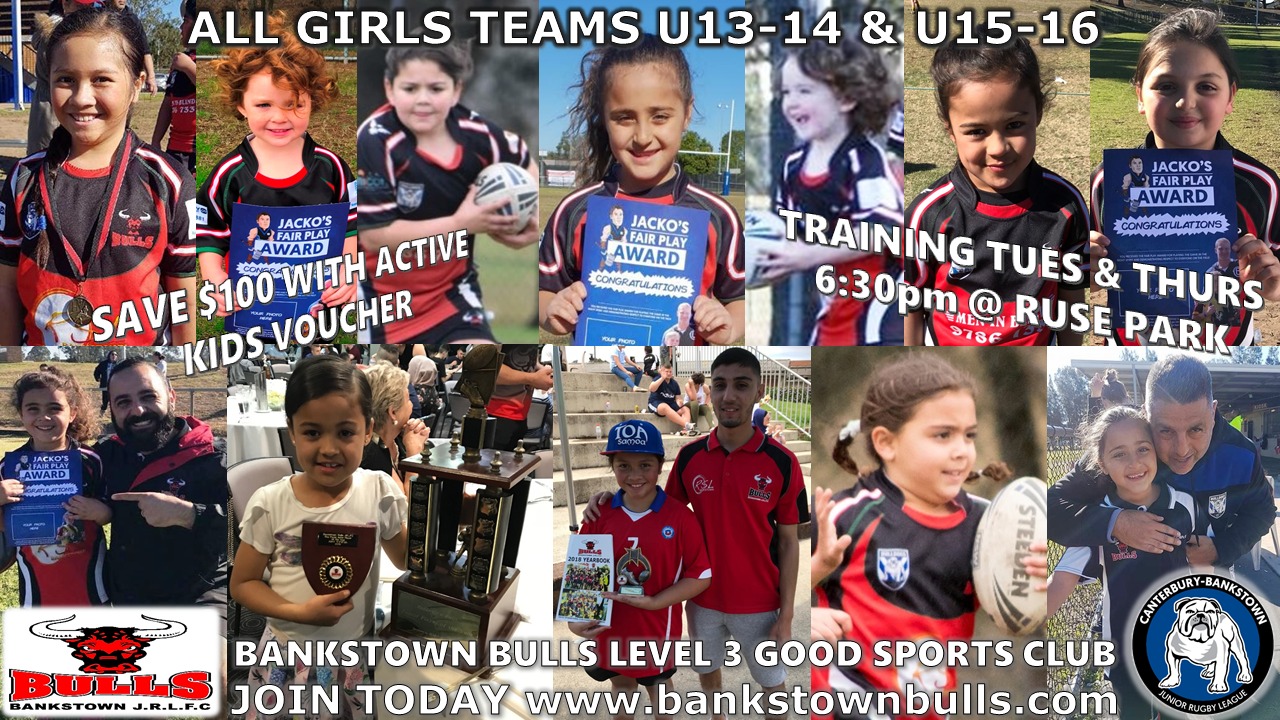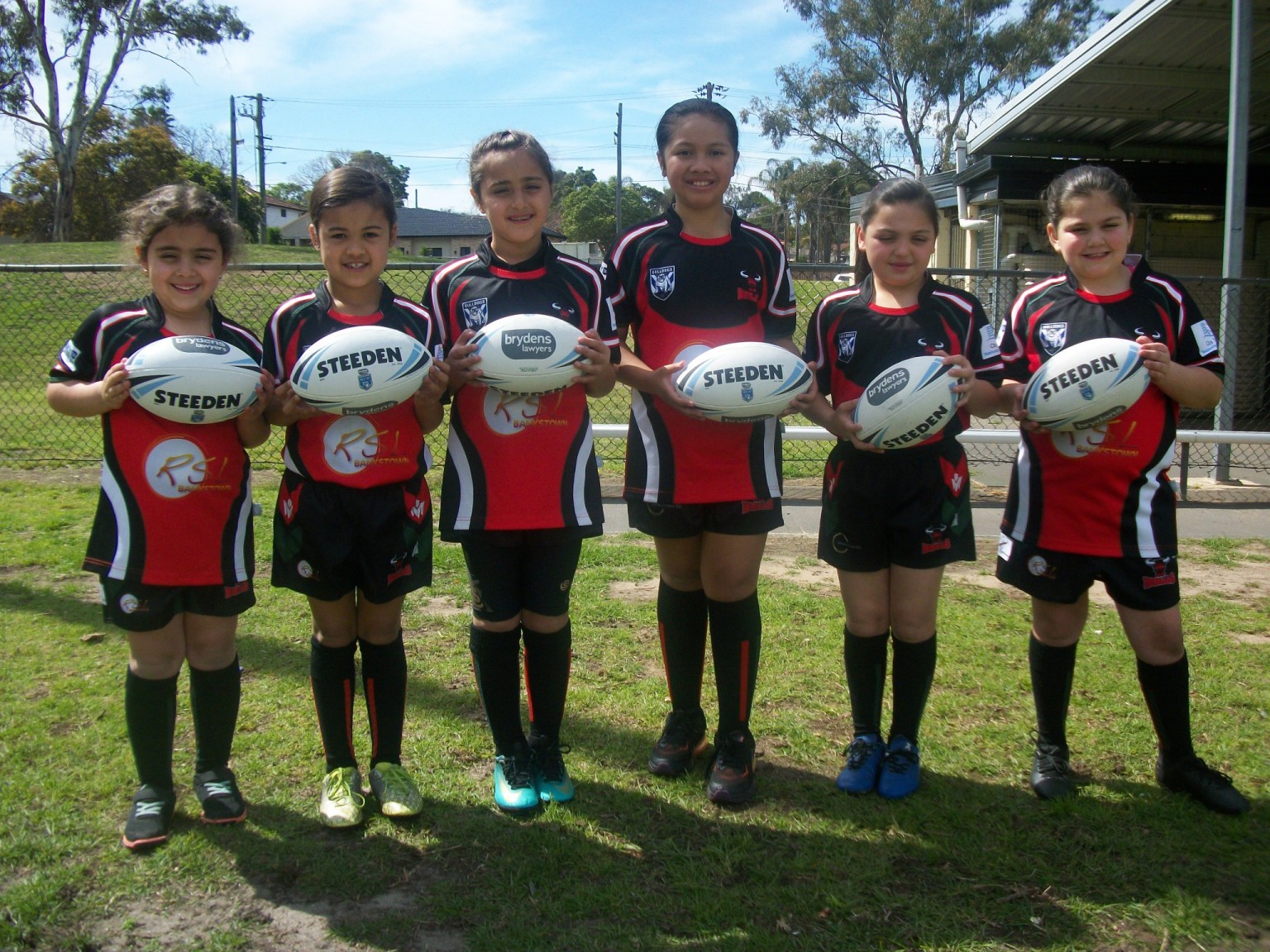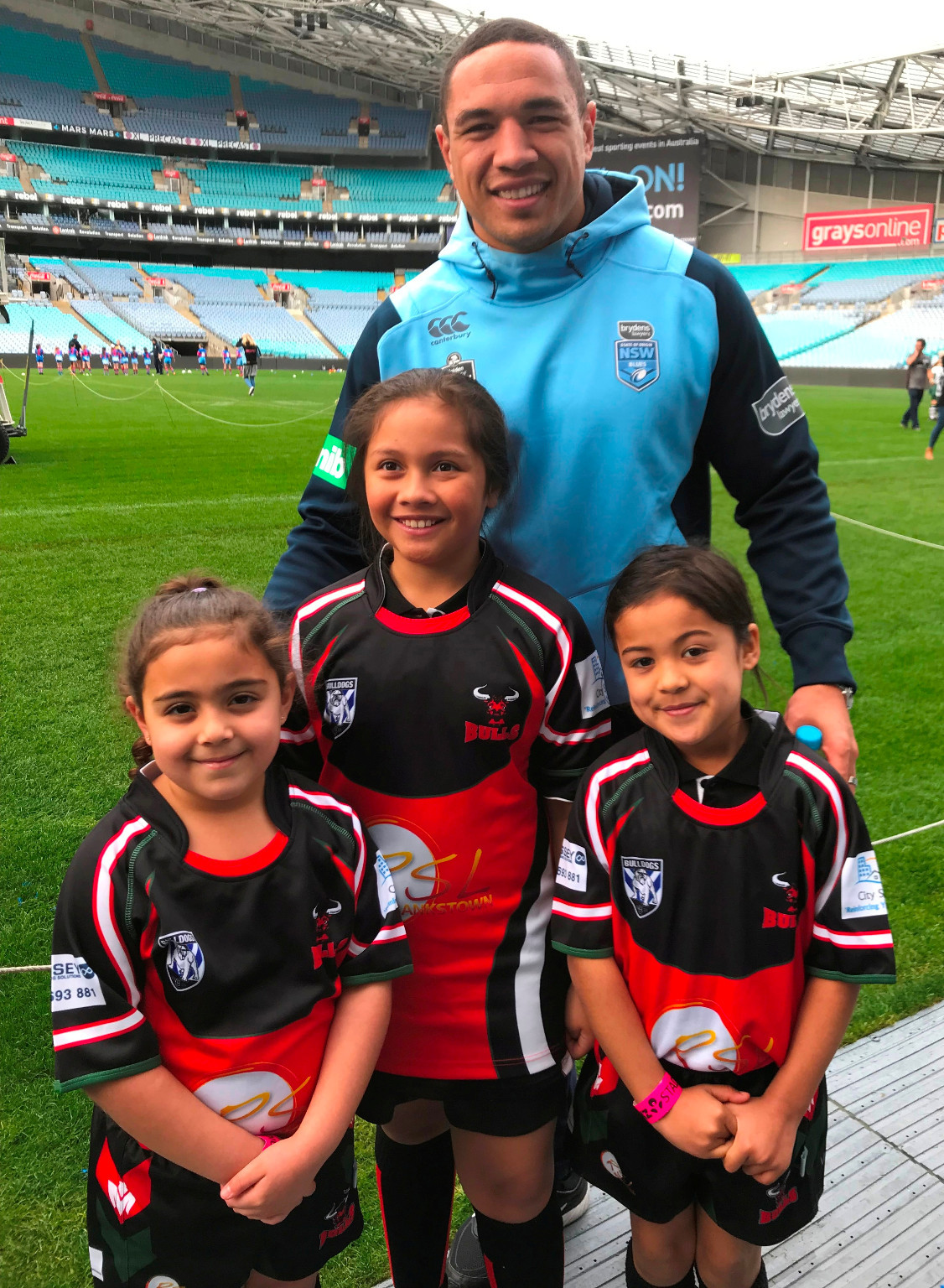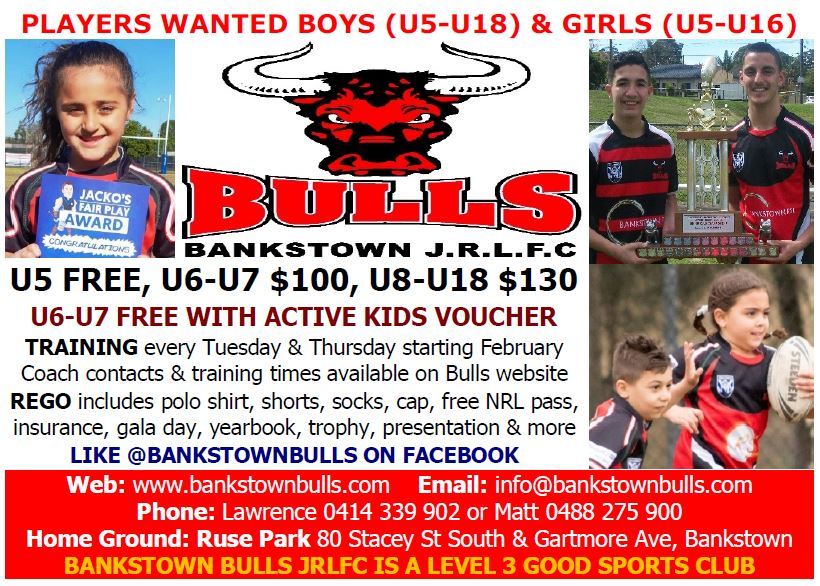 Bankstown Bulls Junior Rugby League Football Club Incorporated.
Last Modified on 24/02/2019 19:15