Peter Moore Academy (U10-U14)
A new era of Junior Bulldogs Rugby League has been launched and is headed by Bulldogs coach Dean Pay.
Juniors will coach, train and play like Bulldogs as a Bulldogs legends legacy will live on.
All coaches male and female, all players boys and girls born in the years 2005-2009 be ready with your parents and guardians to register for the inaugural "Peter Moore Bulldogs Academy".
Coaches, players and their families in the CBDJRL are our greatest asset. The Bulldogs are determined to deliver a new strategic approach to engage, develop and upskill our players and coaches to have more confidence and fun playing and coaching our game of Rugby League, with fully qualified and elite coaches with the latest education and techniques.
Limited spots available, it's a FREE 4 month program exclusive to registered volunteers and players from the Canterbury-Bankstown area including Bankstown Bulls.
LIKE and keep an eye on the Bulls Facebook page.
Peter Moore Academy document attached. Open for players registered with the Bankstown Bulls JRLFC born in the years 2005-2009 including players who will be turning the age of 14 and playing in the Super 15 side.
Register today by clicking here (with instructions) or click here (direct link).
Registration FAQ & User Guide click here.
Struggling to register online. Send an email to rego@bankstownbulls.com for assistance and the club will help you register. Have Active Kids Voucher Code ready.
Once you have registered with the Bulls you can sign up to the Peter Moore Academy.
For the first time the Bulls will be fielding all-Female sides for U13-14 and U15-16. Players required for all sides in the club.
Bankstown Bulls JRLFC Inc is a Level 3 Good Sports Club with the Australian Government Department of Health and the Australian Drug & Alcohol Foundation.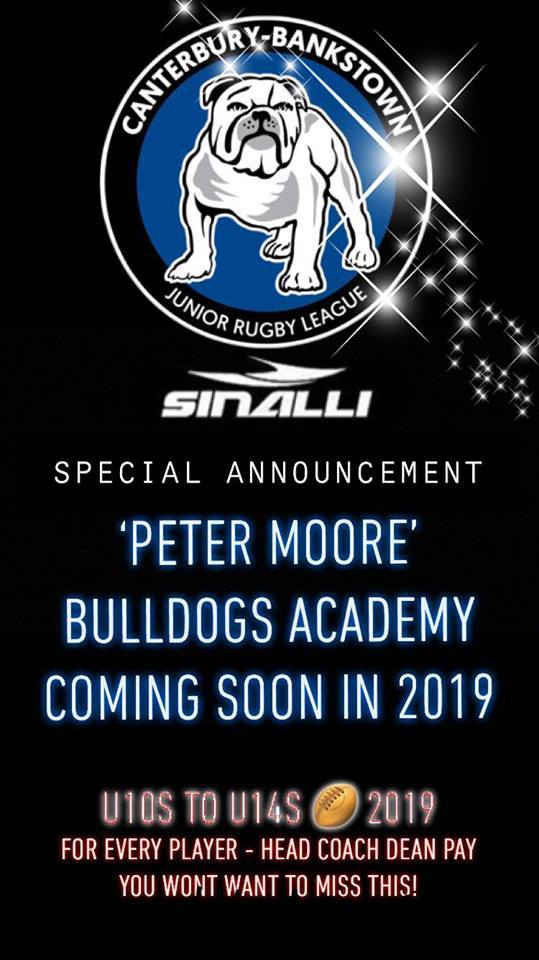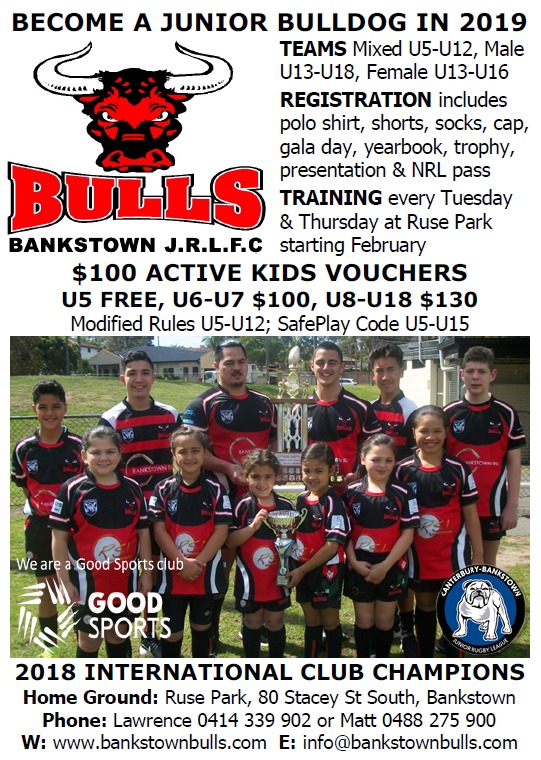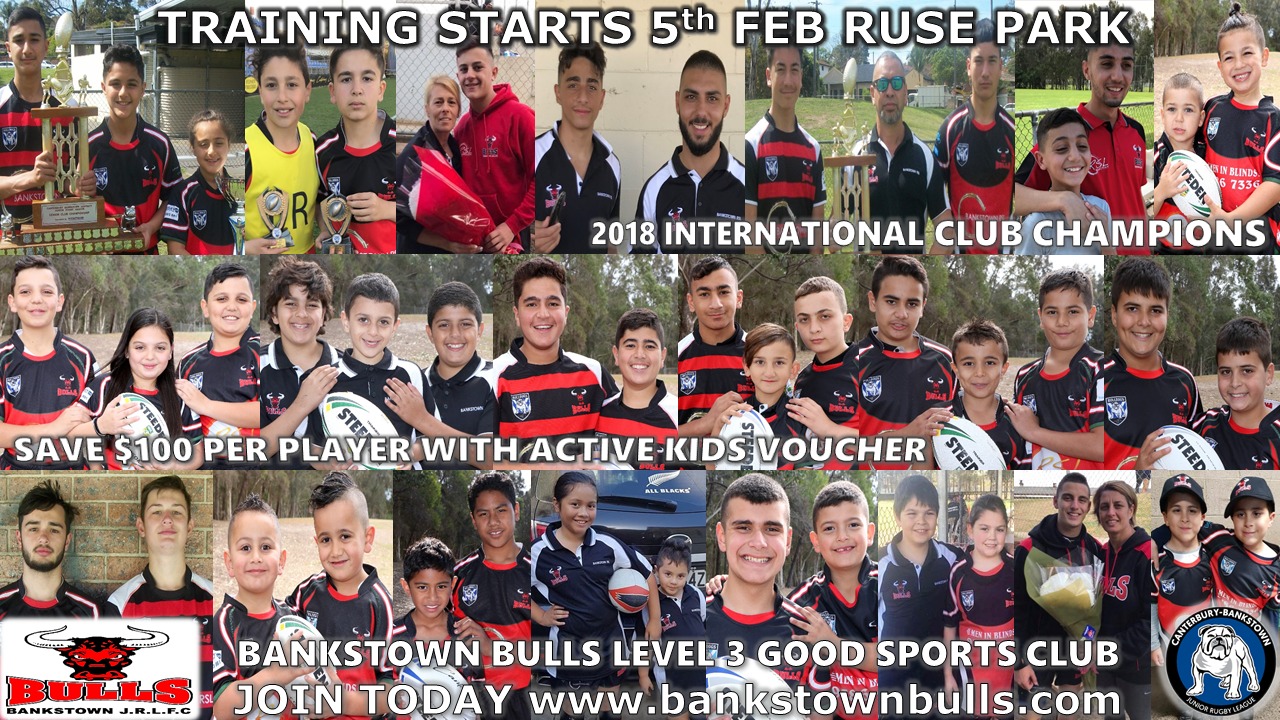 Bankstown Bulls Junior Rugby League Football Club Incorporated
Last Modified on 01/03/2019 14:08