Welcome To The Wolves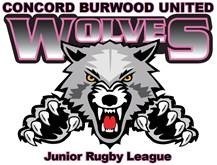 2018 Player Registrations Now Open
Do you want to be a part of Balmain Distric Junior rugby league club of the year 2013, 2015, 2016 and 2017.
2018 Wolves Registrations are now open. We welocme all new and re-registering players:
Under 6s through to Under17s
Registration includes: Jersey, Shorts and socks
Click on register sign above
Dont leave it to late the earlier you register the easier it is to organise the season
---
2018 Board Update
With a number of existing board members opting to stand down from their positions a new board was voted in at the AGM last week with many changes taking place.
Glenn Bruce takes on President role while Aron Zammit the Vice-president role. Charlie Merhi will pick up the secretary role Adam Ayoub treasurer and Margaret Semrani as registrar. Other members include Bill Ibrahim, Elias Nassar, Lino Rapo and Paul del le Matto and all assisted by Amir Sedrak
There are plenty of opportunities still available for people to help volunteer please refer to menu About CBU Wolves and go to Club officials and Coaching staff
Remember to like, follow and Turn on notifications on facebook
---
2018 Limited Sponsorship Opportunities left
It is time to get ready for the 2018 season. If you have sponsored in the past or want to get involved now is your opportunity for the 2018 season.
Concord Burwood Wolves is both a family and community based club that is committed to providing our valued players with a healthy sporting environment, providing all individuals with the opportunity to improve their skills and achieve their personal best in a safe and nurturing environment.
We believe in the principles of good sportsmanship, inclusion, teamwork, friendship and respect.
If you want to align your business to a successful rugby league club sponsorship packages are available.
This year we are looking to field from Minis through to A-grade and of course our Senior Ron Massey side.
For more details on our sponsorship packages please contact Aaron Zammit at vicepresident@cbuwolves.com.au
Go The Wolf Pack
Please support our
2018 Major Sponsors