Important message about new reversible tops...
All new and replacement orders of the new reversible tops must be put through the Locker Room at Kilsyth Stadium.
Please note the trading hours for the Locker Room from Sep-Oct. We are only able to order our new reversibles when the shop is open.
Please see details on picture for Locker Room trading hours.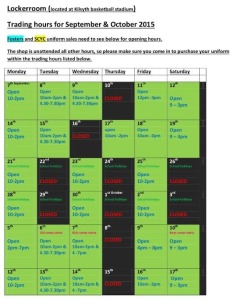 Go Fosters!
Last Modified on 05/09/2015 02:02