HOME

2018 FOOTBALL SEASON
LIONS PRIDE!
The Fitzroy Football Club is an inner northern football club
playing in the Adelaide Football League.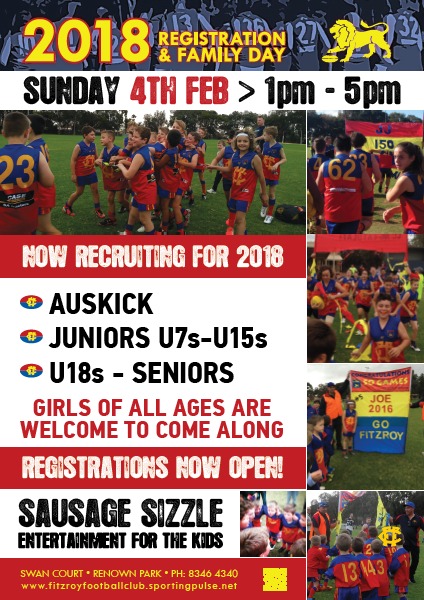 Pre Season 2018 Commences Monday 8 January 2018 at 6:00PM
Training sessions Monday & Wednesday from 6PM
Saturday by notice and different venue to Sam Johnson Sports Ground
TRAINING SWITCHES TO TUESDAY & THURSDAY NIGHTS FROM TUESDAY 6 FEBRUARY!
Season Round 1 – April 7th 2018
Ladies & Gentlemen
THE LIONS WILL ROAR in 2018!
A Grade Coach - Lindsay Bassani
Reserves Grade Coach - Anthony Lennon
U18s Coach - Roger Howe
MERCHANDISE IS NOW AVAILABLE TO PURCHASE ONLINE AT
http://www.sportscentre.com.au/products/buy-online/football-clubs-events-merchandise/fitzroy-football-club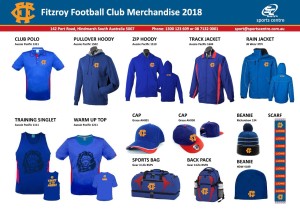 For a full report on all the latest news, click here to check out the February edition of The Roar, Fitzroy Community Club's official newsletter!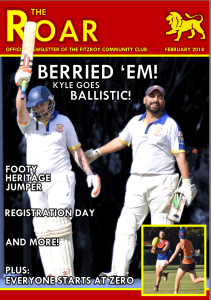 ‪#‎GoRoys‬ ‪#‎Royvolution‬ #TheRoarIsBack #GetHungry #LionPride