Fallin Angels have made it through to the Grand Final!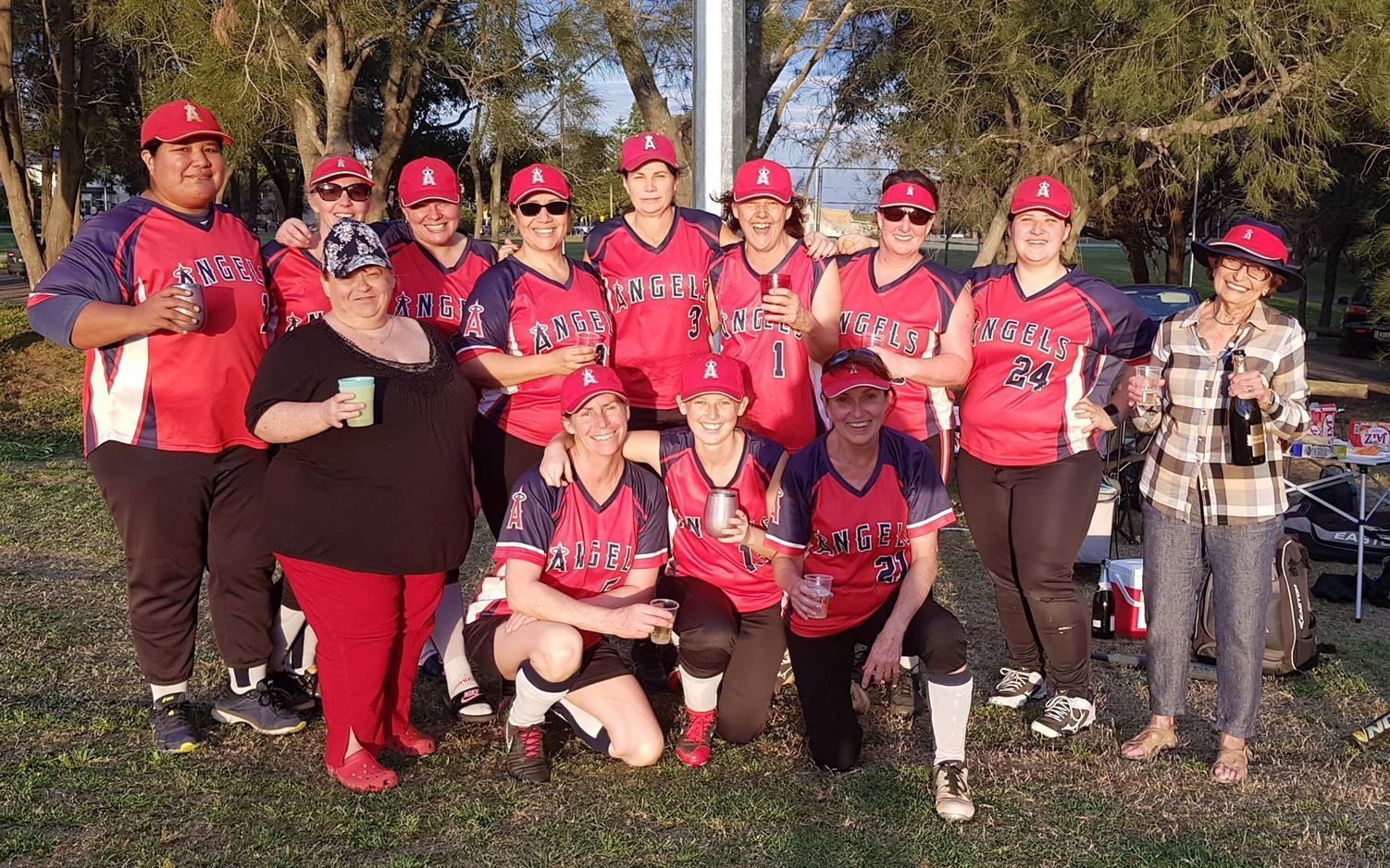 Congratulations to the Fallin Angels - our B Grade team!
They played against the Gators in the Semi Finals and won 9 - 5, bypassing the Finals and making it straight through to the Finals this coming Saturday 16 March at 3.30pm.
Fallin Angels will be playing against the Gators one final time this season this Saturday 16 March at 3.30pm in the Grand Final. Come and watch their game...
We wish the Fallin Angels the best of luck from the FAS Committee and all the FAS teams!
Here is the Fallin Angels report from the Semi Finals played on Saturday 2 March 2019...
There were a few nerves flying around pre-game and an excitement that saw most arrive at the nominated 12:30 warm up time- but for some it was even earlier to be sure they would never miss a game again due to mixed up game time…
For lack of remembering the sequence of events during the game this will be a brain dump of the hots, not so's and never to be forgotten.
We started in field and Jo pitched up a storm and with Esther in her typical catcher style- they got us onto the bench pretty quickly to get the bats swinging. Fairly sure there were quite a few K2's in the first few innings in particular.
Batting starting strongly with the dream team up the top 4, (Chicca, Shaz, Kerrie & Deb) working away on the opposing pitcher. A true battle of the mind!
A few more fast and tight innings for and against kept the tension very high and also the score very close. It was no more than one or two runs an innings. Courtney, Hoolia, Ness and Rocket kept the middle order ticking over and the 4 tail waggers did their job keeping the strong momentum going- Jo, Trudes, Esther and KB!!
There were some stand outs at bat in particular Ness- at a time we need a confidence boost and a few extra runs- made a hit that solidified the win! Shaz kept us entertained with her special "bunt" that also kept us moving around the bases- whatever works! Batting was very good and very consistent.
In the field our pitchers Jo & KB were superstars, Shaz got an epic adrenaline catch at left field, Hoolia worked it at short and Gaysee came on in a blaze of glory at right field with a sharp short play to one.
We had some solid bunting, hits, stealing and sneaky plays that got us over this line. It was a battle of wills and ours won on the day. An amazing and true team effort in a hard fought and exciting win!
Last Modified on 12/03/2019 11:03