Home
Welcome to North Rocks Softball Club.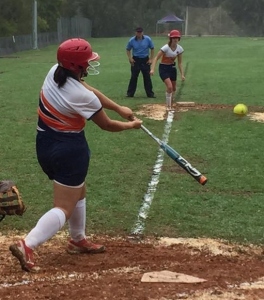 If you're new to the club, welcome! We are a friendly, family-oriented club that offers something for everyone. For primary school girls just starting out there is teeball. As they get a little older they move to modball. From there it's on to the high school divisions and then onto Grade softball. From there, who knows? In the 2015-2016 and 2016-2017 season, North Rocks players represented in Association, State and National Representative teams.
We are part of the Hornsby District Softball Association. Games are played on Saturdays at Hayes Park in Galston starting with teeball and modball in the mornings and moving through the grades as the day goes on. There is a great canteen there that serves food right throughout the day. Registration for upcoming 2017-18 season will start on 1st July 2017. Games start Saturday 9th September, 2017 and go through to March 10th, 2018, No games are played during school holidays, including 6 week summer school holidays.

Save
Save