Home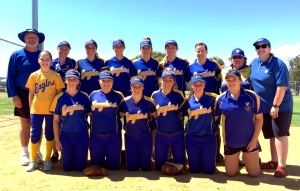 West Torrens Softball Club
West Torrens Softball Club is a local club in the Adelaide Competition. Located at West Beach, our history of success dates back to 1949 when our first women's team stepped foot on the diamond.
Since then, each generation of players and administrators at West Torrens have acted as custodians of the Club. Our history shows that West Torrens has always set high standards both on and off the diamond, making it one of the most successful softball organisations in South Australia.
We want you!
West Torrens Softball Club fields teams in all junior age groups (Under 11, Under 13, Under 15 and U17) as well as seniors in A, B, C and D Grade.
If you are interested in having a go at softball, please contact our Club Secretary at westtorrens@softballsa.org.au
THE EAGLE WAY - RESPECT, PRIDE, FUN