Home
Cootamundra Blues Senior
Australian Rules Football Club

Cootamundra is located in the hub of the South West Slopes region of New South Wales

We have celebrated over 50 years of playing Australian Rules in Cootamundra.

Cootamundra Blues plays in the ACTAFL Divison three against 11 other teams.
Three of those teams are from the surrounding districts of the ACT.

Cootamundra also has a great AusKick program in place for players the ages of 5-12.
http://www.cootamundra.nsw.gov.au/
http://www.theartscentrecootamundra.org.au/
---------------------------------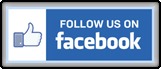 Competition information supplied by SportsTG.
Men's Competition - Information Source
Women's Competition - Information Source
- Please note times and grounds are subject to change without notice.
See our Facebook page for more update game day details
Please check 'Coming Events' page
************************