Vida Holiday Program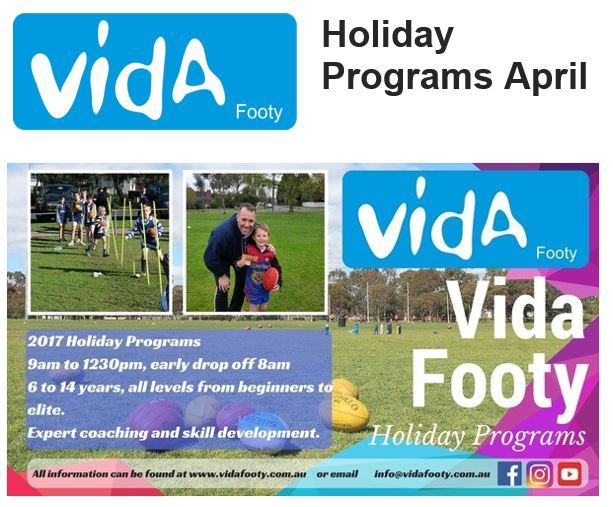 New Holiday Program formats for 2017 - Get more out of your time at Vida Footy in 2017.
The School Holidays are fast approaching. If you would like your child to work on their skills in the school holidays leading up to round one then sign them up to a Holiday Program today.
Our skills based Holiday Programs are designed for each player to come in and improve. We are here for each player to get the best out of themselves and improve to the best of their abilities.
Each Holiday Program will now start at 9:00am and finish at 12:30pm for all ages.
Early drop off can be done from 8:00am onward to help with parents to work on time if needed.
Additionally, pick up can be as late as 1:15pm if needed also.
We have also changed our locations for the April Program.
Early Sign Up Specials.
Don't forget to sign up early for each Program so you don't miss out of giving your player the opportunity for a one on one session with Sav Rocca! Register now.
Last Modified on 15/03/2017 20:14