VALE – Fr Noel Kierce, O.Carm
21 October 1935 – 8 May 2015
Our club began with the vision of Noel Kierce who recognized the importance of past students maintaining a strong bond with the college. As the principal he provided the impetus and resources to form the club which took the field for the first time in 1986.

He was the driving force that started our club and our patron. Recruitment of players from the semi-professional teams remains difficult, but in those early years of the club a word from Fr Kierce was all that was needed to get few of them over the line.

Noel joined the staff of the college in 1968 and remained at the school till his final day, apart from a couple of sabbaticals he described those 5 years away as "blips" on the calendar.

We are deeply saddened by his loss, but his legacy lives on in the club, the college and the thousands of students whose lives he influenced. The committee, coaches, players and supporters of Whitefriars OCFC express our heartfelt condolences to his family and to the Carmelite community.
Rest in Peace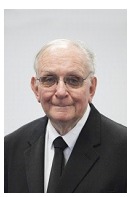 Last Modified on 11/05/2015 18:53