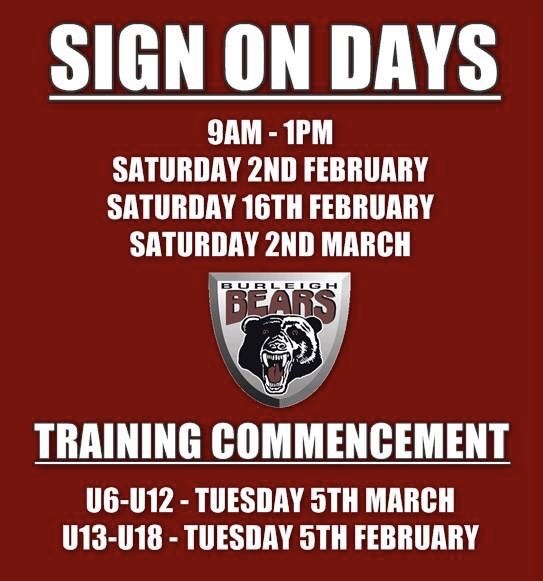 GENERAL COMMITTEE MEETING DATES
Meetings will commence at 6.30pm unless otherwise stated below.
Burleigh Juniors will be holding a General Meeting on Monday 21st January at the clubhouse at 6pm. If anyone has any items they would like added to the agenda can these please be emailed to the club email burleighjuniors@bigpond.com no later than Wednesday 16th January. We will also be shortly releasing a description for anyone wanting to be part of the club committee for 2019 along with a role description for the club executive member position which will be filled as a casual vacancy for this season after the passing of our new constitution.
------------------------------------------
THURSDAY NIGHT MEAL DEALS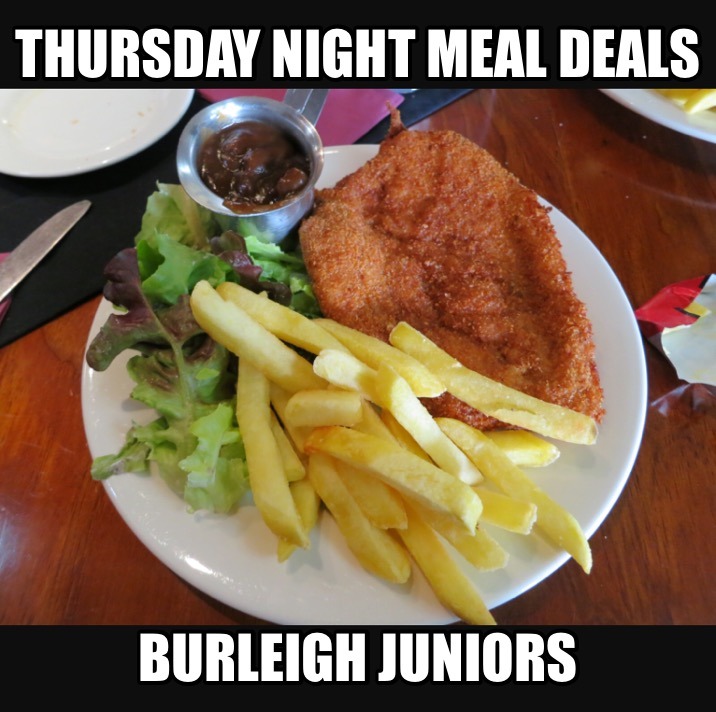 THURSDAY TBA